Apart from being Halloween today, it's also plain old Wednesday here in Ireland. And that means Coronation Street.
But because of the time difference between this part of western Europe and the American Midwest, well it's also Wednesday in Kansas City. Ha - see what I did there?
And what does Wednesday in KC mean for the Irish?
It means a few things.
It means Gabe plays bodhrán.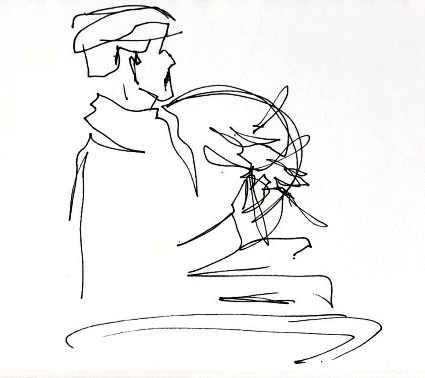 It means Brett plays accordion.

And it means Eddie plays guitar.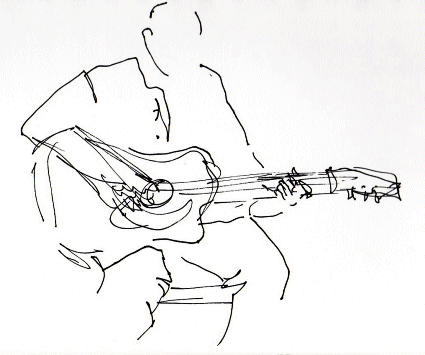 I won't make it myself - because I'm too disappointed in that episode of Coronation Street to feel like going out (why couldn't he have died?) - but Eddie tells me the Golden Girls just might make a special effort in the costume department what with the day that's in it and all.
O'Dowd's. On the Plaza. Eightish.
And though they might look familiar, those are new drawings. I only scanned them in yesterday, and there's loads more where they came from.
More on Mr Delahunt & Friends:
• Profile of Eddie Delahunt
• New CD by Eddie Delahunt: Triúir
• Ist Anniversary Party at Delahunt's Cafe &