Since most of my family are still in Ireland, we do what all familes separated by thousands of miles do. We swap photos online.
I mentioned on the recent Father's Day post that my parents were down in West Cork a few weeks back.
The photos the Da took were lovely. Being family photos I won't be sharing them with you, but I reckon I can manage two that safe for work for ya.
Baltimore View: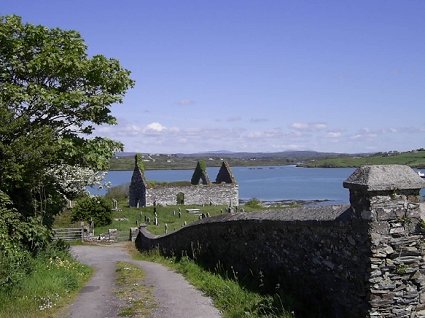 And this would be the coast of West Cork. Lough Hyne I believe, a few miles west of Skibereen: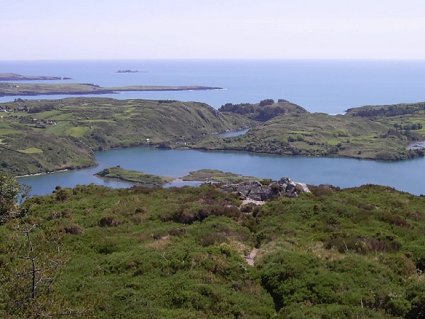 Can ya smell the water?
See More Photos:
• Photos of Dublin: well, some walls in dublin
• Photos of Kansas City: well, yeah, more walls
• Blue Mountains, Green Grass: a photo of a painting (Ha!)