Eagle, Perched
$99 to Irish KC readers
SOLD
The latest of the series of paintings by myself I'm offering at big price reductions exclusively to Irish KC readers.
All three paintings previously offered have sold on the first day.
Eagle, Perched is on paper, measures 16″ x 20″, and is being sold unframed.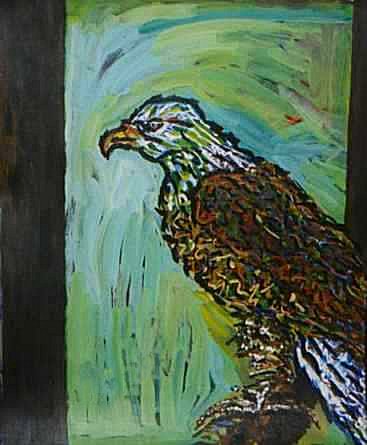 Shipping charges are $15 within the US and $25 worldwide. Or maybe you do away with the shipping charges if you're in the Kansas City area and pick it up yourself.
Purchase online from HERE using Visa or Mastercard.
See my Share |