So I'm cycling around Kansas City, thinking I wish I was at a festival, an Irish festival, with music and dancing and art and food. And some beer wouldn't go astray.
But where, where in Kansas City would I find such a festival of Irish entertainment this June?
And then I saw a sign. Thing is though the sign was flat on the ground. So I picked it up and made it all upright again: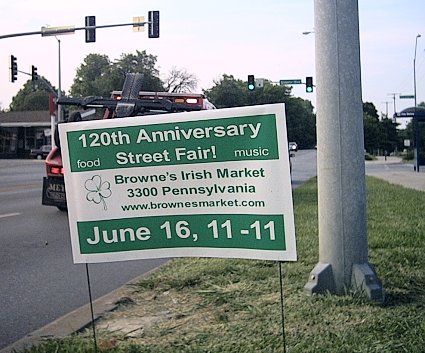 Check out lots more information about Browne's Anniversary Irish Street Festival on Saturday, June 16 2007.
Saturday June 16, 2007 is also the date for Kansas City's Bloomsday celebration all-day party themed on an Irish book.