UPATE: Reviews are in
Speaking of Irish events in October, the musical show by the Irish producers of Riverdance, the Pirate Queen, will have an eight-week, pre-Broadway engagement at Chicago's Cadillac Palace Theatre, October 3-November 26.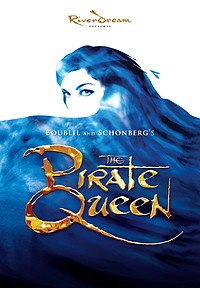 The story of the Gaelic Chieftain Granuaile will begin performances at Broadway's Hilton Theatre later than previously announced.
The show will begin previews on March 2 and will open officially on April 5 rather than March 22.

More on The Pirate Queen
See Also:
• Michael Flatley - the Re-inventor
• Choral Music & Celtic Underpants
• Flatley Troubles Troubles
• Irish Show Folk & Weird Celtic Fox
• Lord of the Dance Insults Eileen Ivers