Time was when I lived in the US that I would say one of the things I missed most about Ireland, was England - though I did forget to include it on that list.
However when I used to say that I didn't mean actually being in England, I meant the presence of England in Ireland.
And by presence I don't mean military; I mean cultural, technological, emotional, and the convenience of being both near and foreign. It's the promise of a holiday you don't have to go on.
And yet I've been twice in the last 2 months. The first time was for a wedding. But why did I go to England the 2nd time?
It wasn't for England's green and pleasant land: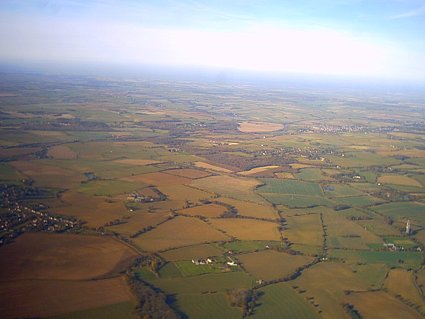 It wasn't for the usual run-ins with security: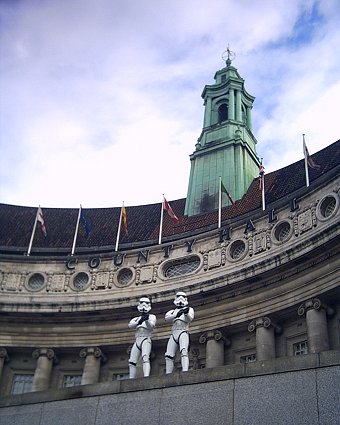 It wasn't for the great things they build: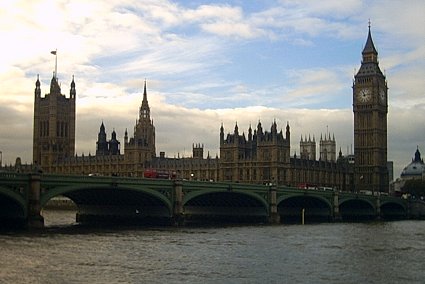 It wasn't for the fish and ships: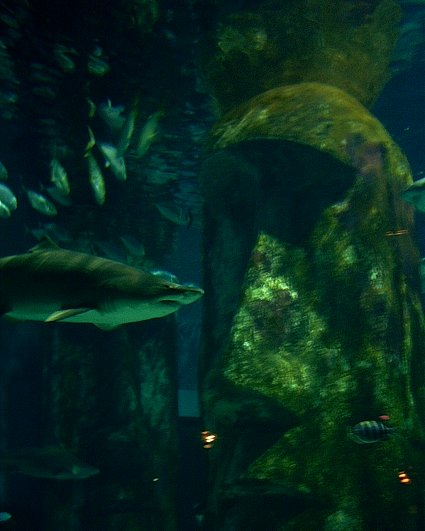 It wasn't for the creepy crawlies that reminded me of Kansas City:

Nope.
I went to London for the crack.
Really: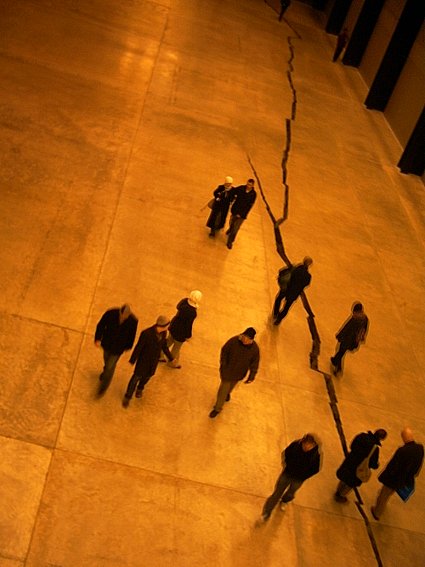 And I enjoyed it so much I went back for even more of the crack: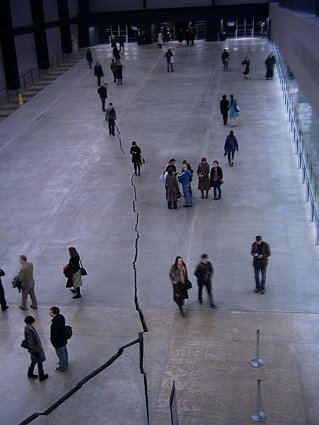 The Turbine Hall in the Tate Modern is one of most magnificent artistic challenges on the globe. I've seen a few of the series of commissions for it, and when you don't like the art at least you always have the room itself.
The time before last I was in London the Turbine Hall was completely closed off for installation. More than closed off, this is a gallery, a museum, so all views of the room were blocked. I tried desperately several times to see something, ironically through a crack.
Anyway, I loved this, Doris Salcedo's Shibboleth, and I'm going again.
More of Irish KC in England:
• On Me Holidays
• Christmas in England
• Live From London