It's Leap Day, February 29th 2008 and amazingly I've just seen 3 pandas asleep in the rain in my Irish back garden.
That's lucky that is. Not for the pandas, of course, but for me.
Because we're talking about the Irish Panda.
Before the lads scurried away, probably for a party, I managed a quick sketch.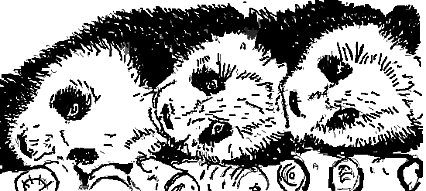 I'm off into town now to meet with some blogging people from around the globe who are coming in for tomorrow's Irish Blog Awards, so we'll talk later, much later, and in the meantime any comments will stay stuck in moderation. Happy Special Day!