Today I launched a sale of my new Irish paintings that were exhibited at the Irish Blog Awards in Galway last weekend.
Long-time Irish KC readers might be interested in several paintings which have come from the the Cottage Chronicles.
As well as Donegal scenes, in this group of paintings you'll also see scenes of Dublin, Kerry, Clare, Galway, Cork, and some birds on wires.
They launch at half-price. Normal prices will apply from the end of the week.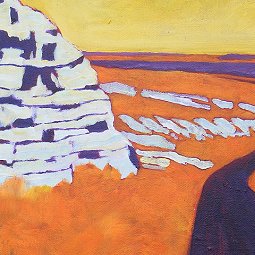 There's 24 paintings in total, 22 of which are Irish, 1 Italian, and 1 American - a Kansas scene as it happens. 12 paintings have sold already.