Look what Kansas City does to my memory of Tralee. It's eighteen months since I've been to Kerry, and longer since I was in Tralee.
This painting looks a lot better in the flesh, so to speak, than in its digital form. Paint just dry, my hand is twitching as I'm tempted to repaint a couple of sections. Or the whole thing.
Will probably put it in my online shop next week.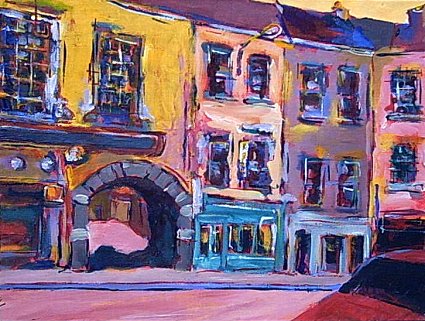 You can see a list of paintings of Ireland I'm currently finishing.
See other Paintings of Ireland by me:
• Bandon, Cork
• Killakee View
• The Cliffs of Moher IV
• Gallerus Stone, Kerry