You can't move in Kansas City without bumping into a tent.
The Record Bar, Martini Corner, Twin City Tavern, the Brooksider, and other parts of Kansas city I didn't visit on the evening before the green storm.
Here's what I did see though.
A fire may have destroyed Kennedy's on 75th Street, but look what has arisen in its place, give or take a few yards: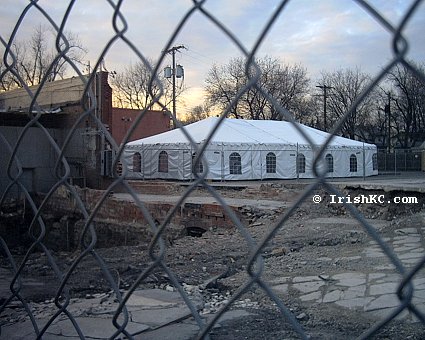 Beside a giant inflatable green "K" in the Waldo Plaza, the twin big tops of Lew's Irish Hooley were already flying with live music, basketball on a super large TV, and people dressed funny:

The Gaf doesn't have a Big Tent. I think you call this a Little Tent: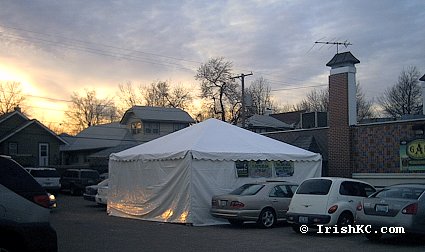 Things were dignified at Governor Stumpy's and its impressive covered tented deck: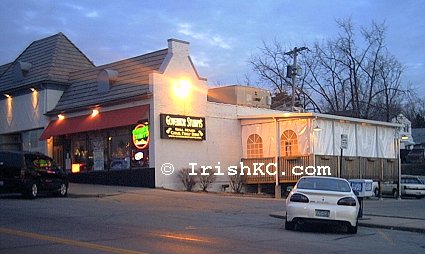 With the the sun gone down the back deck at Charlie Hoopers in Brookside was just poised waiting for the crowds of the big day come sunrise: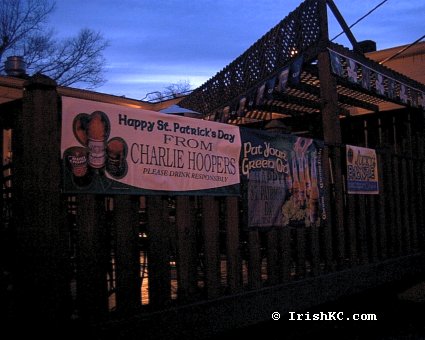 But I can't be out at parties all night - I'm still updating the Kansas City St Patrick's Day Events.
And I may have finished not one but two Irish paintings today, but there's more to come.