The Missouri Valley Folklife Society Presents three shows at the KC Fringe Festival.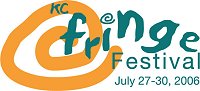 Multi-talented musicians Mike Dugger, Turlach Boylan, and Kelly Dougherty will showcase traditional Irish folk music, one of many different genres that the MVFS has presented to audiences in Kansas City.
Mike Dugger on guitar and vocals, Turlach Boylan on banjo and flute, are part of the Irish band Glen Road. Kelly Dougherty's rich vocals were a favorite feature of the band Shenanigans. MVFS continues to work to provide a venue for traditional folk artists, musicians, and dancers.
Admission to the festival is $5.00 for an admission button. A button is required for admission to any of the shows. A ticket to a show is $5.00.
Rimé Center, 700 W. Pennway, Kansas City, Missouri
Friday Jul 28 8:00 pm
Saturday Jul 29 9:30 pm
Sunday Jul 30 3:30 pm
See Also:
• The Fuchsia Band in Missouri
• Launch Party for 'Racing the Tide', The Elders new CD
• Eileen Ivers in Classical Pops in Columbia, Missouri