Sloping Fields
18ins x 24ins
Canvas
499 USD (340 EUR)
Shipping 22 USD (16 EUR )
SOLD
Those of you who like my abstract paintings will know that I like squares. And that when I say squares I include rectangles.
I've gone up mountains on the Dingle and Iveragh peninsulas just to look at the patchwork fields landscapes of Ireland. And of course I could look out windows of aeroplanes for hours. This painting is of wherever you want it to be.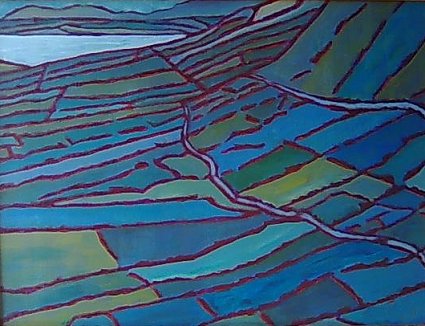 And here's how the painting looks framed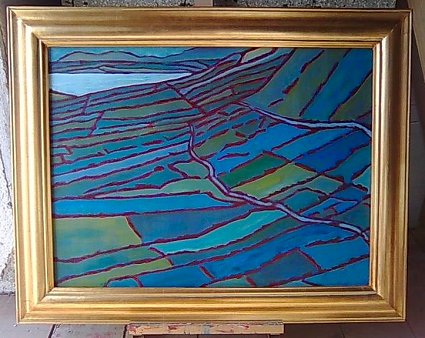 If you're known to me you could always pay me direct and save me the processing fees. I'd like that.
Sloping Fields is now SOLD.
This painting was first exhibited at the Intonations Art Exhibition in Dublin's 2009 Rathmines Festival.
Older paintings of Ireland and elsewhere are HERE (mostly sold), and more paintings from the Rathmines Festival are listed here.