Because I know Gabe doesn't look at a computer - unless someone sticks one in front of his face - he's not going to see this drawing I did of him or these words.
It's Friday, May 9, 2008 so you can see Gabe play the Bodhrán at Mike Kelly's Westsider from 6pm.
It's a birthday bash. Some fella called Eddie Delahunt will accompany him.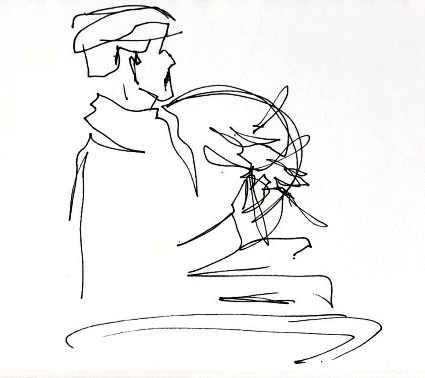 Gabriel Reyes plays the bodhrán.
The Westsider is on Westport road, more or less across from Sheehan's Irish Imports down the Kansas end.