Here's some photos of Dublin which might illustrate that living in KC I miss grey much more than I miss green.
All were taken before I moved to Kansas City, and all bar one are pre-Tiger.
These are walls. I do have other photos of Dublin, many of them much better - honestly - but these photos just happen to be the lucky ones near the top of the pile that got scanned first.
I'll put just five above the fold and then you can click if you'd like to see the rest.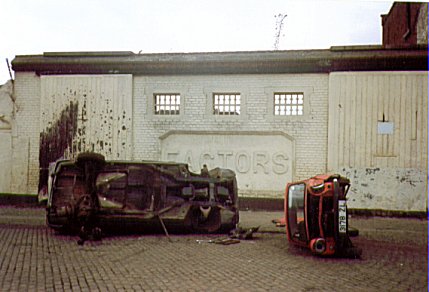 Smithfield before somebody called it a 'civic space'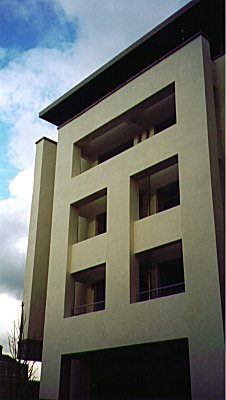 One of my favourite quays is Essex Quay, from Sunlight Chambers to this, the Bookend Building.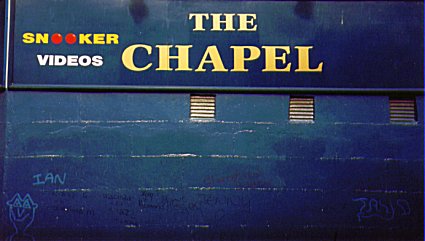 Quite near the Pro Cathedral, it's the Chapel.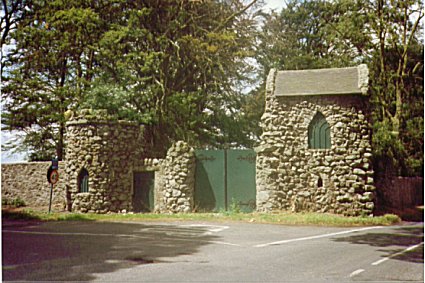 A handful of miles from the city centre, by Porter's Gate was one of my cycling routes out of Dublin.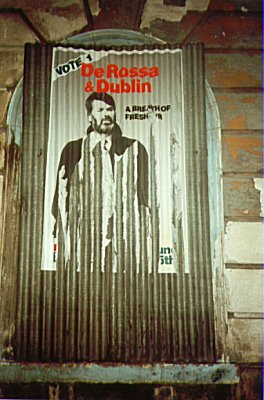 Proinsias De Rossa giving Johnny Cash a run for his money.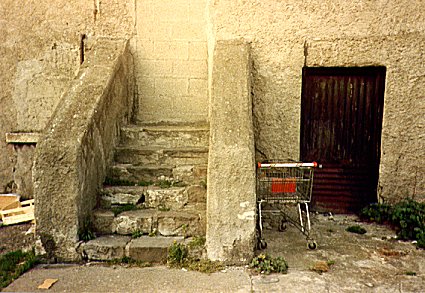 Fergal Quinn invented something to try and stop shopping trolleys roaming around Dublin, like this one asleep in Chapelizod.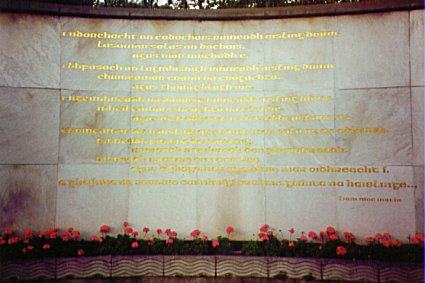 By the Children of Lir sculpture in the excellent Garden of Remembrance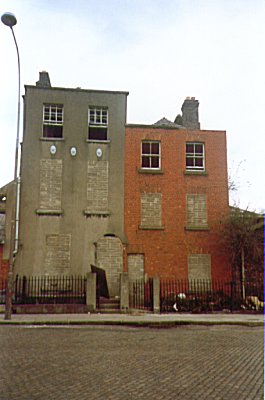 I liked both sides of Smithfield.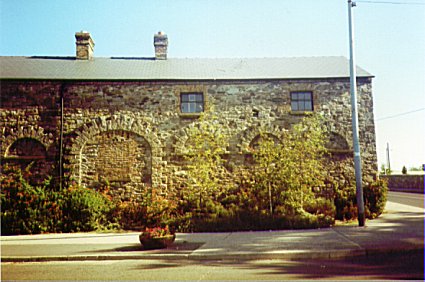 Coach House and Stables at Palmerstown.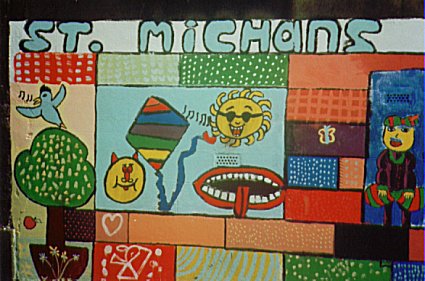 St Michans, but you knew that didn't you?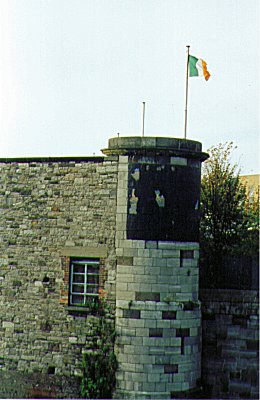 Hickey's - can you see the Liffey?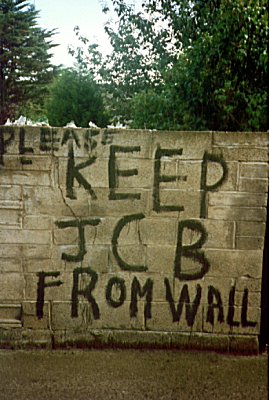 If I ever have a JCB, I will keep it from this wall.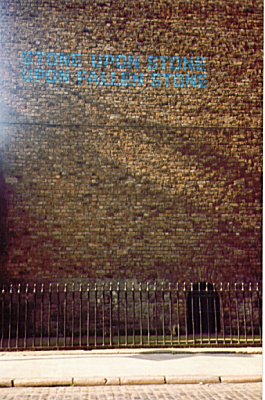 Everybody's favourite brewery.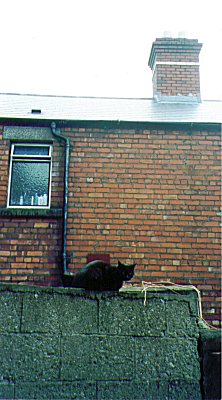 Lindsay Road, a very expensive house, and Calamity.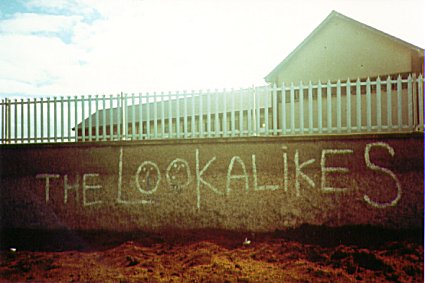 Long-surviving salute in Ballyfermot to The Lookalikes who were big in a small kind of way in the 1970s.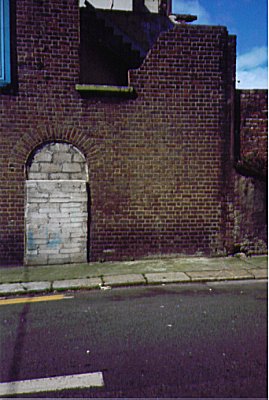 I used to spend hours walking on the quays, especially Dublin 7.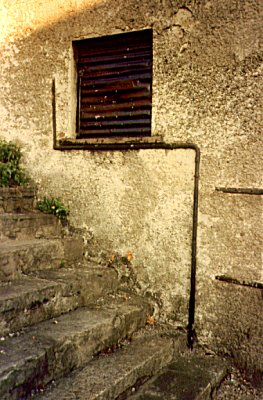 I'm a fan of very small windows, and even more so of blocked up windows.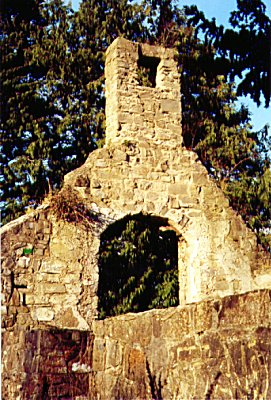 Palmerstown's old ruined church in Mill Lane. Possibly called St James'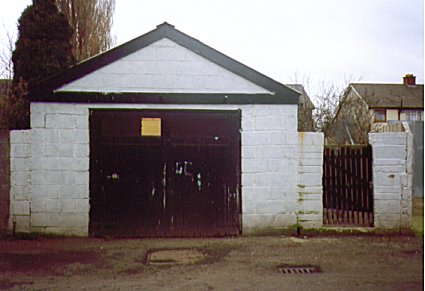 Typical scenery on the walk to the bus-stop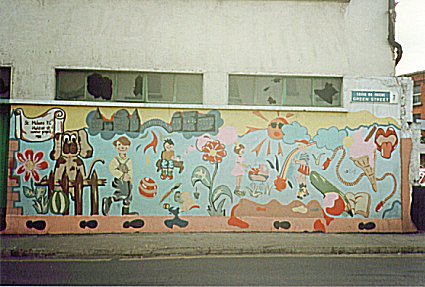 Green Street. A mural in the markets.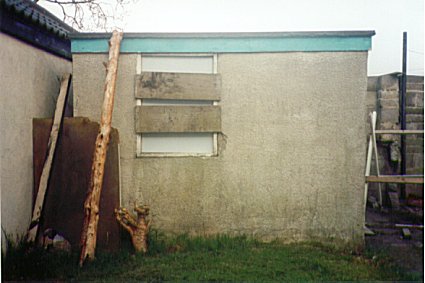 Behind this shed was nothing but green fields, gorse and trees all the way up to the Hellfire. Now there's thousands of houses and apartments.
Compare with:
Photos of Kansas City's walls
Walls of America: Photos
Cambodia Walls: Photos
Hello Blogorrah readers. If you're new to Irish KC, you might want to have a good root around the sidebars to see what the site is about, and then let me know. The Conversations, the Little Differences, and the Frequently Asked Irish Questions are always popular, but then there's a list of the most popular posts over on the far sidebar. Feel free to disagree.
Other than that, I paint pictures, and I draw pictures.