The nominations for the Irish Blog Awards have been announced and Irish KC has received four nominations.
UPDATE: Voting closed on Feb 16, 2007
It would be kind of easy to ask friends, relations, colleagues, readers even, to vote for me in those categories but that would turn the Irish Blog Awards into a competition of who has the most friends. And I'd obviously then lose.
So by all means do vote for my A Kansas City Phone Call to an Irish Mother or my Irish Conversations as Most Humorous Post, but make sure you've had a look at posts by Sweary, Twenty, and Blogorrah before you do.
In the Best Designed Blog category vote for Irish KC (labelled as "From Ireland To Kansas City") after making sure you prefer it to 5 Pieces, Ken McGuire, Nialler 9, Beaut.ie and Jason Roe.
And in the Best Specialist Blog vote for Irish KC if you think it deserves it over Beaut.ie, An Irish Craftworker's Good Life, Howth Coastguard and One Breast Less
Vote HERE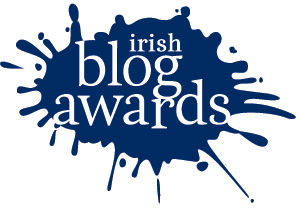 Check out the Full List of Nominations for the rest of the nominees in the categories Irish KC is nominated for, and for some great sites in all categories.
If you're new to Irish KC: Some of the more popular posts are listed on the far right. And if you're not new to Irish KC they're still over there. Main categories not necessarily KC-related are listed in the centre column.
When I cast my votes, I'll post them. Go do some reading.