Burren Tower
$195 to Irish KC readers
Update: SOLD
12″ x 16″,
Framed
The Burren is as gorgeous close up as it in the grander view. Famed for its flora growing in the rocks, I love what the weather has done to those rocks.
Much as adobe in the southwestern US blends with its environment, so does a lot of Ireland's stone structures in a land of stones.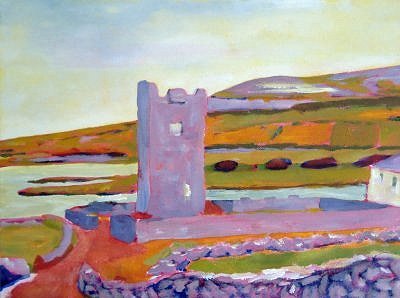 Shipping is $15 for within the US and $25 for the rest of the world.
Purchase online from HERE using Visa or Mastercard
See other Irish paintings by me.
See some non-Irish Paintings by me on special offer
See more information on The Burren
And by 'stone structures', I don't mean all those haciendas or southfork style ranches among the bungalow blight that afflicts so much of Ireland.