When I left Ireland for Kansas City in 1999, I brought 32 boxes, a suitcase and a bicycle.
And 2 extra large brown soda breads straight from the oven in Dublin strapped to each bicycle wheel.
I still have many of those boxes.
But the brown bread is gone.
Yesterday my porch in KC looked like this: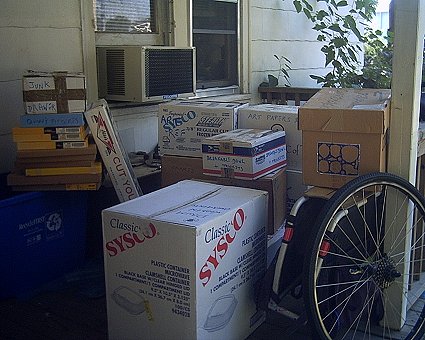 And my living room looked like this: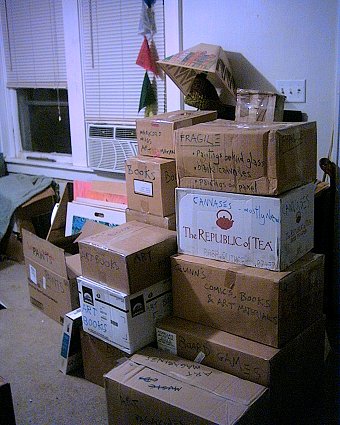 And my studio looked like this: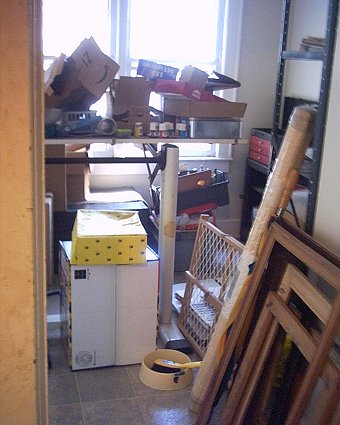 And most of the paintings were here, somewhere: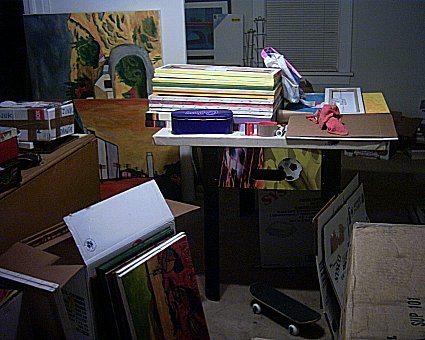 And the end of my living room looked like this: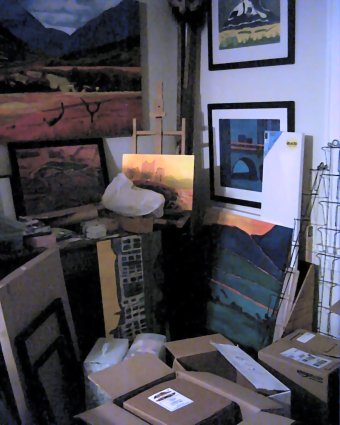 And then this arrived: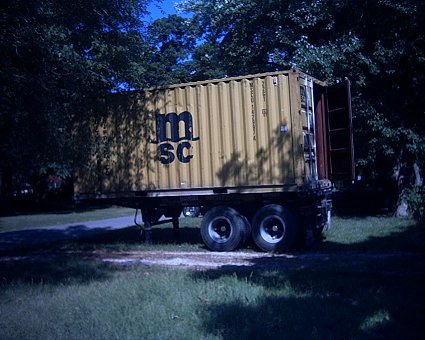 Meanwhile a steady stream of furniture paraded out to the road and into strangers' vehicles.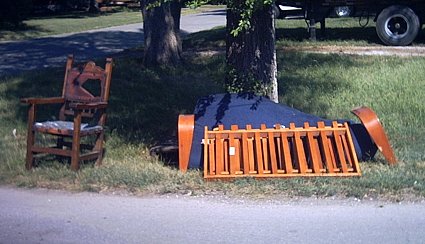 And I'm giving away this lampshade I painted - though somebody has first dibs on it before I put it out by the road: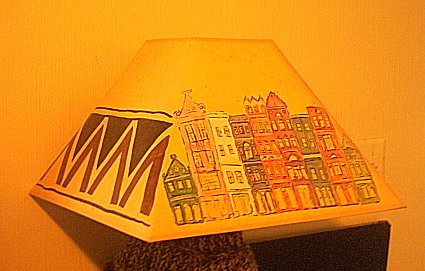 Yet still, I will be going home with more than 32 boxes. Is this progress?
With the door open all day the mosquitos have moved in and the mice seem disgruntled. The dog thinks this is no way for an internet superstar to be treated, so is spending most of the time eating cicadas. Meals that buzz.
And my phone broke. And I can't find my screwdriver.
Apologies if moving to Ireland makes me seem not too Irish for you this week. But you never know what I might do at four in the morning.
See Vaguely Related Posts:
• An Irish Odyssey in Kansas City
• How Do You Find America?
• I'm Reminded of the British Police by Valentine's Day in the USA