Yesterday I went to the races.
While if I was still in KC that would probably mean I'd popped over to the Kansas Speedway to indulge in some Nascar, back at home here in Ireland it means horses.
Downpatrick Racecourse is in a beautiful setting, just outside the town where Ireland's patron saint is reputably buried.
The clue being in the name, Downpatrick is in the historical county of Down, and to get there from Dublin the route taken was through Kildare, Meath, Westmeath, and Louth.
Slane Castle and the Boyne Valley looked rather good on the way up, but we'll look at photos of them another time. Here's a couple of photos of Downpatrick Racecourse, and another few below the fold.
That's the Mountains of Mourne in the background by the way: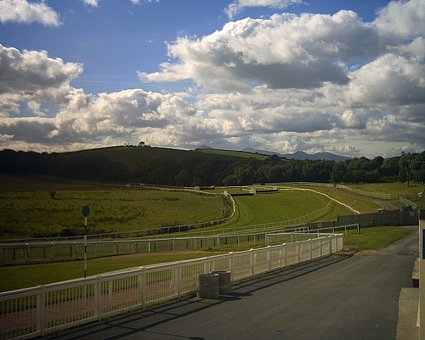 The tote wasn't too busy: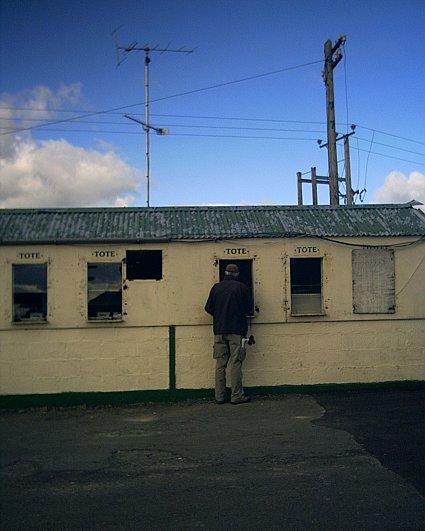 Watching the final 2 fences and the final furlong run-in up the hill: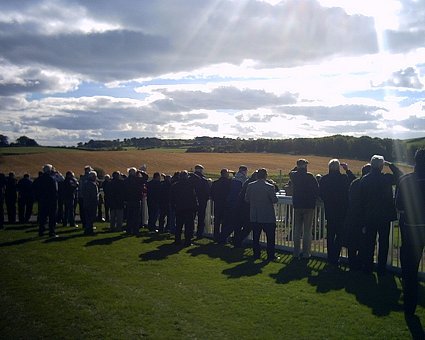 The Parade Ring: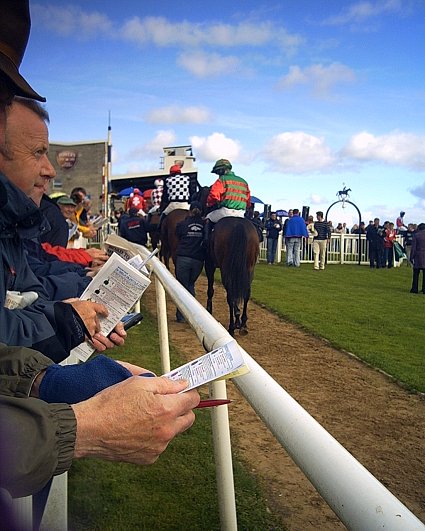 Watching From The Finish: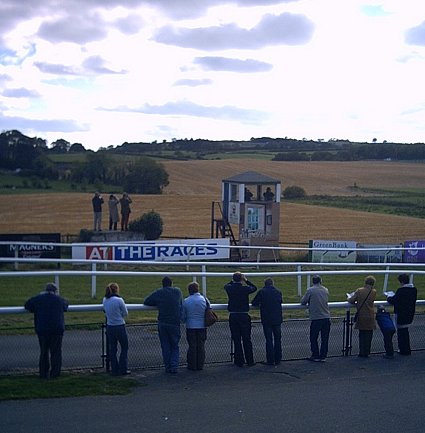 Oners and Jockeys: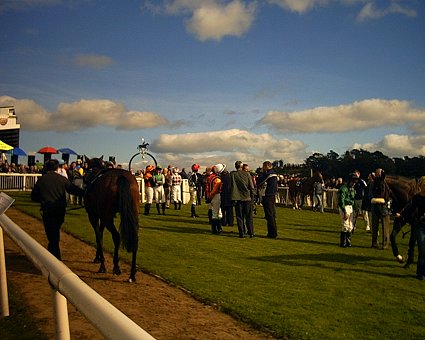 First time up the hill: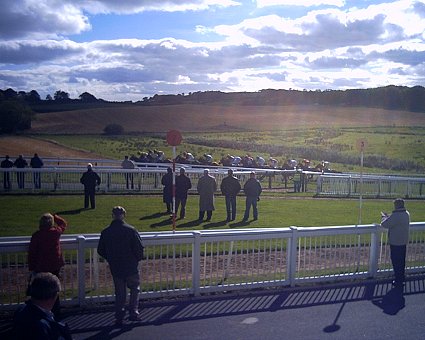 The Bookies: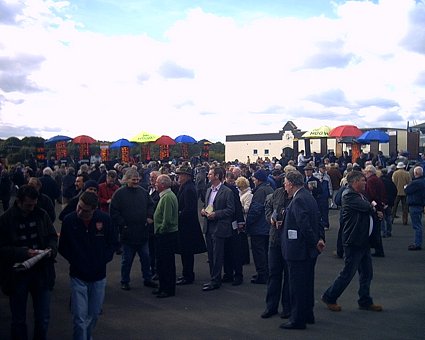 Horses, well turned out: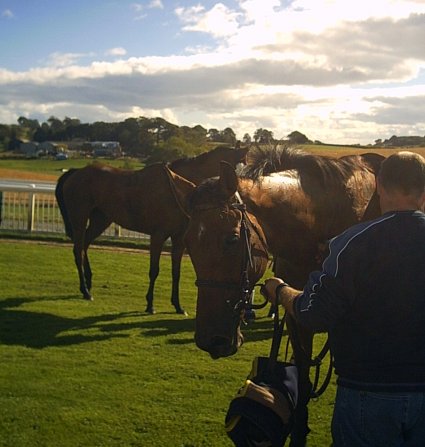 Entrance Stiles: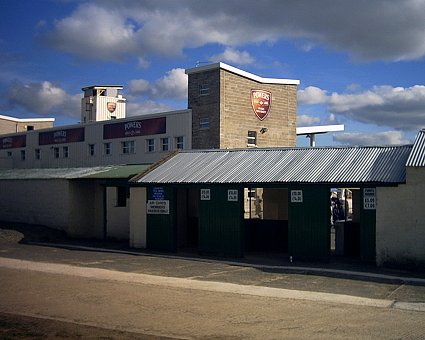 First time around: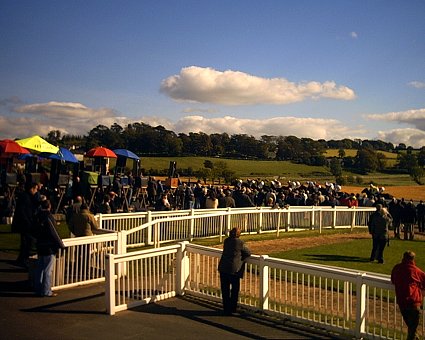 And the horses are at the turn: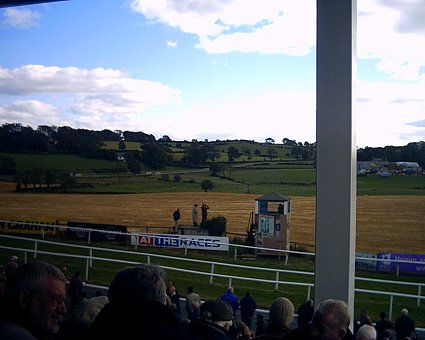 And it's still not too busy at the Tote: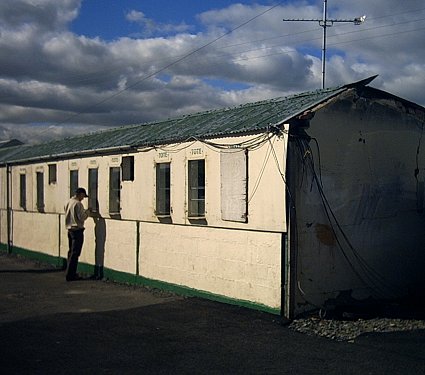 Some More Photos:
• A Photo Essay of Dublin: Walls
• A Photo Essay of Kansas City: Walls
• Irish Graffiti Then And Now