And now I'm getting free food. The neighbourhood effect goes on.
In yet another challenge to my self-esteem, an old woman brought me lunch today. Steak soup, crackers, chocolate pie with cream, and a coke. All the way from Leawood, KS. Because of the igloo.
Of course if you're at all familiar with the Dingle Peninsula, you, like Mr Delahunt may have spotted the similarity with the Gallarus Oratory. Really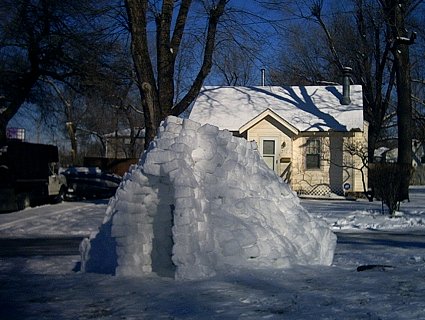 This is two days after construction. Each block is twelve inches long by six wide by four high. There are hundreds of them, and my back and legs and shoulders and neck and hips can still feel them.
But then from the side, it's more of your standard igloo shape.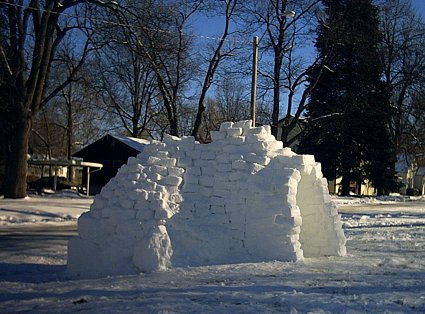 It's not quite Habitat, but if you wish to donate food and beer, just place it inside thanks.
See the original post on the igloo, with even more comments