Here's just one picture of the crowds at the Irish Fest in Weston last weekend.
It was taken by Pete Maher of the Midwest Irish Focus and you can see 85 of such photographs from the weekend at Weston over on the Focus' Myspace page.
I've also added several more links into the post on reactions to this year's festival.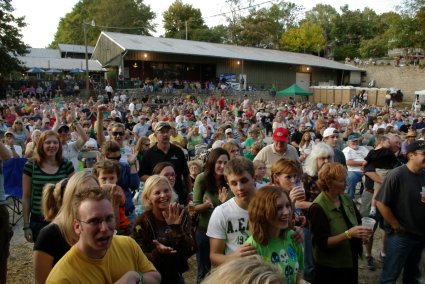 See also
• Searson at O'Malley's Irish Pub in Weston, MO
• The Best Event in KC. Bar None.
• Reactions to 2008 Weston Irish Fest
• 2008 Weston Irish Festival