Not to be confused with the U.S. Embassy in Ireland (2nd photo), here's a photo I took just for you lovely American people in case you find yourself in Ireland and for some reason get invited to dinner at the American Ambassador's gaf.
This is the entrance to Deerfield, a rather splendid home that before Irish independence was the official residence of the Chief Secretary, but since then has been a little slice of America in a park of over 1,700 acres that Lord Chesterfield left for the people of Dublin to litter.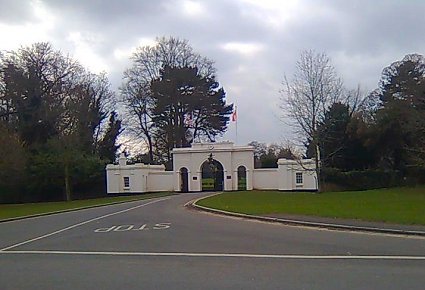 Deerfield is in the Phoenix Park in Dublin, and if you take the wrong turn at the Phoenix Monument on Chesterfield Avenue in the Park, you'd end up in the President of Ireland's place, Áras an Uachtaráin. But thanks to this photo you won't do that now, will you?
You may recall that I've written about Deerfield before. Or you may not.