Donegal. The most northerly county in the Republic of Ireland has been annexed by the UK.
Why? Because it's in Ulster, like Cavan and Monaghan? Does the UK plan on monopolizing all nine counties of Ulster?
Six counties. Don't make it seven. Or 8. Or 9.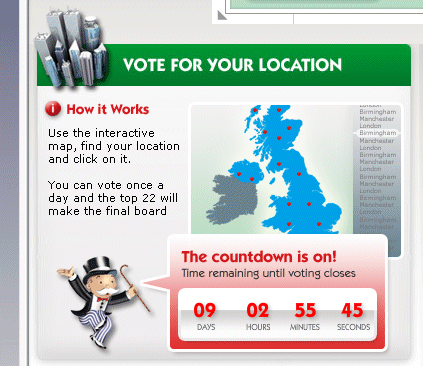 From the Monopoly UK website (Link is working again). This is the sort of thing British television did a lot of in the eighties.
Mind you I recall RTE in Ireland had Croatia highlighted on a map of the former Yugoslavia as its logo for the war in Bosnia & Hercegovina.
See Also:
• Irish Press Banned as Irish Independence Revoked
• Irish Home Rule causes 50 years of British misery
• My Cycle Across America