HGIT #30 - muince : necklace
The girls are back!
Bibi (on the left) is talking with TT (on the right) about Irish Jewelry.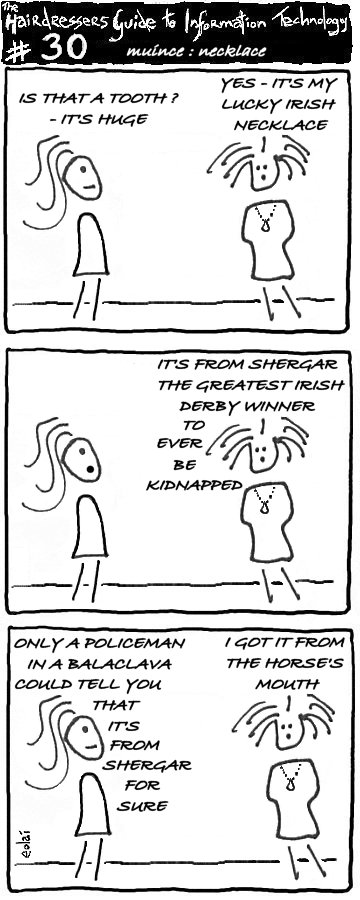 See Other Cartoons And The Like:
• Guns and Americans
• uachtar reoite : ice cream
• He Was On Auto-Pilot Brushing His Teeth
• Conversation in a Dublin Pub: Rommel
• oileán : island
• You Could Drive A Bus
See what I did there?