The Cliffs of Moher IV
12″ x 16″, Framed
$195 to Irish KC readers
SOLD
The fourth of four paintings I have done of County Clare's Cliffs of Moher - although I have yet to finish the other three. Look Ma, no interpretative centre!
I wasn't going to reduce this one, as I like this painting a lot, but I'm getting the hang of saying goodbye to some of my favourite paintings.
(See other paintings by me on special offer, many for $99)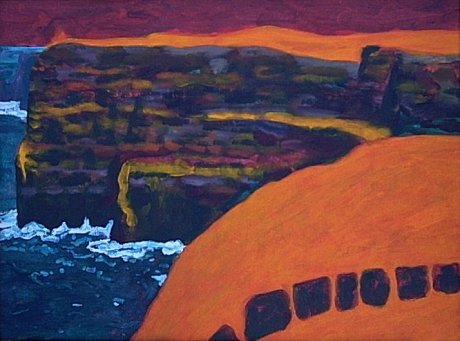 Shipping is $15 for within the US and $25 for the rest of the world.
Purchase online from HERE with Visa or Mastercard.
See more Irish paintings by me.