When I was a kid Tallaght was a village, the last place you went through on your way into the mountains.
When I grew up Tallaght was still a village, with 100,000 people living in housing estates surrounding what was still a small country village.
Then came the Square, a great name for a giant shopping centre of no recogniseable shape.
And the square was followed by the Tiger and the trams.
So now Tallaght looks like this: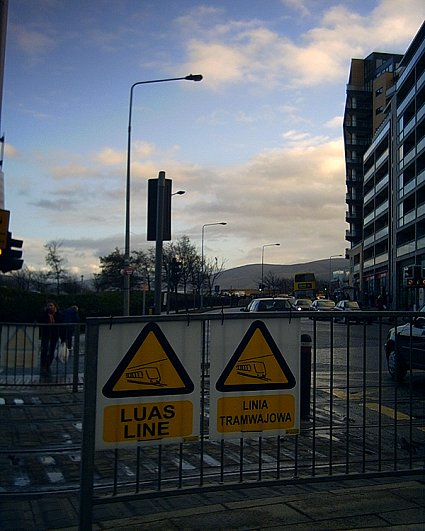 And I like the common sense that has Polish on signs.
And Tallaght looks like this: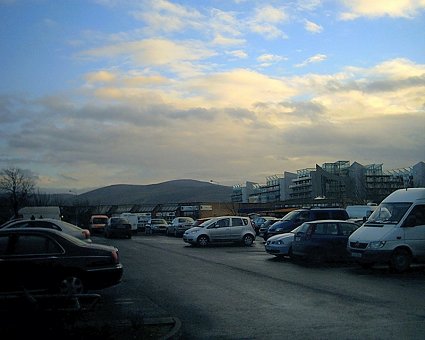 I used to live over by those mountains. It's where I painted this painting of the hill with the Hellfire Club
But all around it's the same Tallaght I remember:

See More Photos of Ireland:
• The Grand Canal in Dublin
• Dublin Walls
• At The Races - Clonmel
• County Derry
• Downpatrick