As I'm sure you guessed by now, I spend most of my time in Ireland looking up at the skies and watching the aeroplanes as they head off for America.
That could be me up there, I think.
It would be that easy.
That short scratch on the bottom of the photo, left of center, that's a 'plane leaving Dublin and flying to America: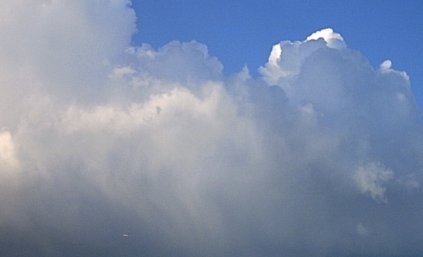 I thought this one was going to the US also, but then it turned and headed off to Scotland, or Scandinavia, possibly as far as the Baltics or Moscow: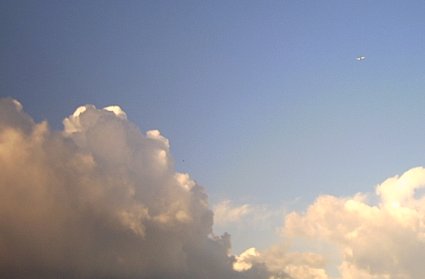 I'm serious you know. This one started off west but then turned and headed due south. Assuming it wasn't going to take a sharp turn for London I'm guessing this was destined for Spain: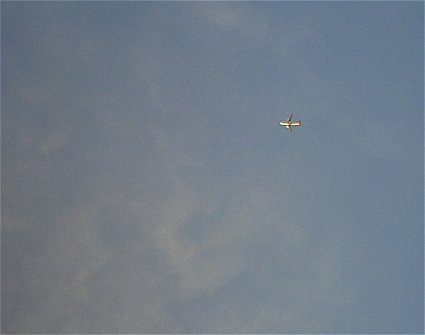 This one is clearly bound for America. Clearly: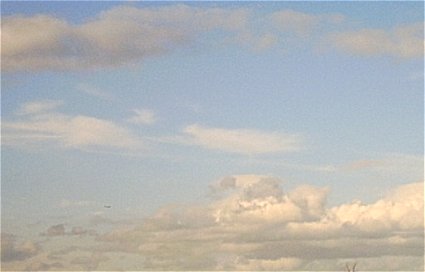 And finally one destined for London: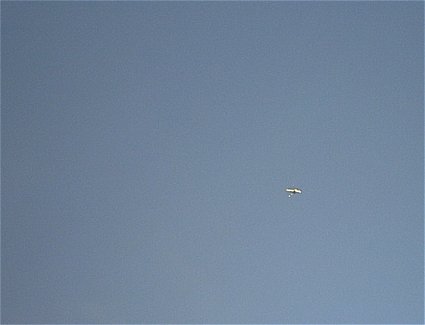 Since you're riveted by pictures of Irish skies with little more that distant planes in them, I'll give you a treat now and show you something different. An Irish sky with a distant helicopter: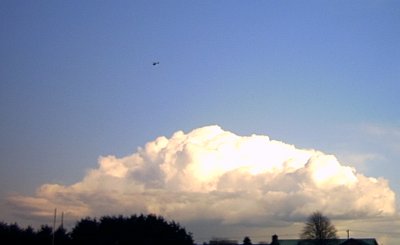 I did warn you that I was really enjoying Irish skies since my return to Ireland.
See More Photos of Ireland:
• The Grand Canal in Dublin
• Dublin Walls
• At The Races - Clonmel
• County Derry
• Downpatrick
And More of Those Mesmerising Travel Photos
• Arriving Into Ireland By Air
• Pier D in Dublin Airport