Cambodia. Walls.
Personally I think that should be enough to hold your interest.
But I suspect it's not. So I should try and explain why it is that I have a thing for walls.
Why should I? It's like you explaining to me why you like chocolate. I don't care; I only eat chocolate so you can't. Now you know how I feel when you stand between me and a wall.
Cambodia. Some walls. Click to enlarge.
Angkor - The Terrace of the Elephants:


Phnom Penh - Scaffolding: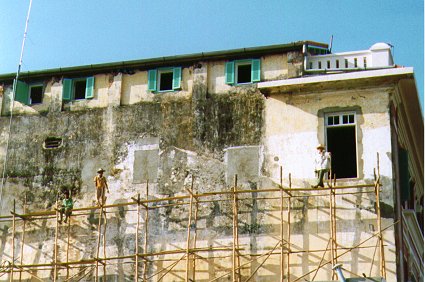 Angkor Wat itself: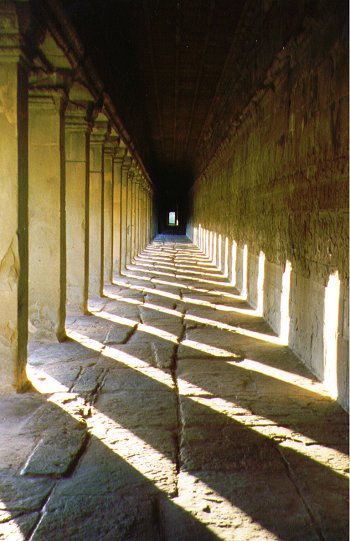 More elephants. That's a relief: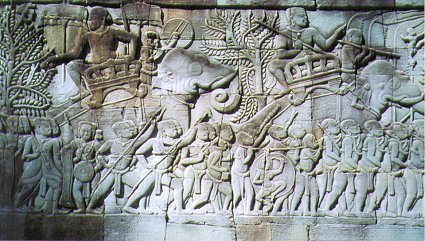 Angkor - The Terrace of the Leper King:


Detail of the Terrace of the Leper King: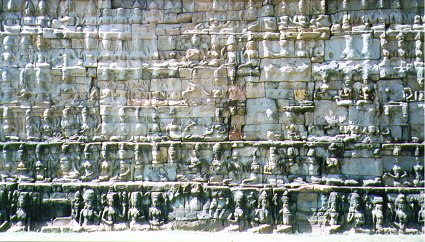 My House in Siem Reap :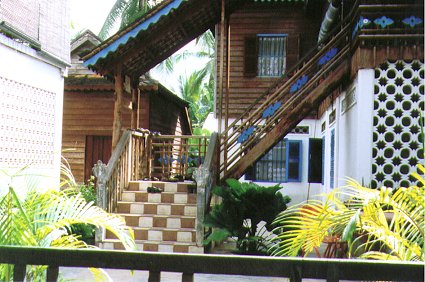 Mural in the Palace:

A window in Angkor: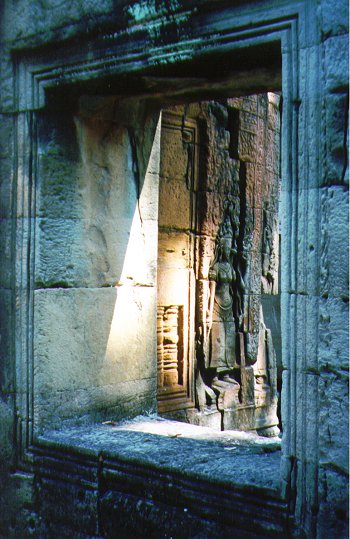 Tuol Sleng (s21) - The Skull Map of Cambodia (since dismantled):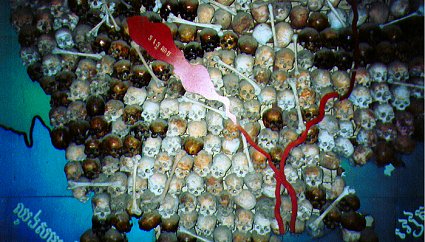 Some of my favourite wall photos of Cambodia are in storage right now with the rest of my life, so I'll probably redo this page at a future date.
Meanwhile, Some Other Walls:
• Dublin Walls: A Photos Essay
• American Walls: A Photos Essay
• Kansas City Walls: A Photos Essay