Rook, Flight
8ins x 8ins x 1.5ins
Canvas
100 USD (75 EUR) + Shipping 15 USD (11 EUR)
SOLD
I like rooks. And when I like things I have a tendency to paint them. This particular rook is flying over Dublin, West - obviously. The painting continues around the sides, which are 1.5″ wide. You can see the sides here.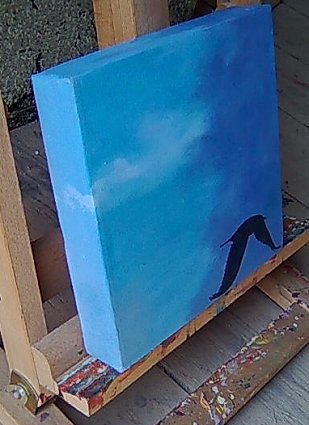 And here's the painting viewed straight on: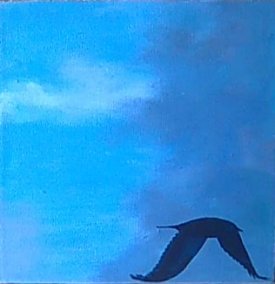 Update: This painting is now SOLD.
This painting was first exhibited at the Intonations Art Exhibition in Dublin's 2009 Rathmines Festival.
See more paintings from the Rathmines show.
See other paintings of Ireland and elsewhere available for sale.