Bantry
12″ x 16″
SALE price: $85 SOLD
Unframed, on panel
Have ya noticed for a Dublin man I do more than my fair share of paintings of Cork?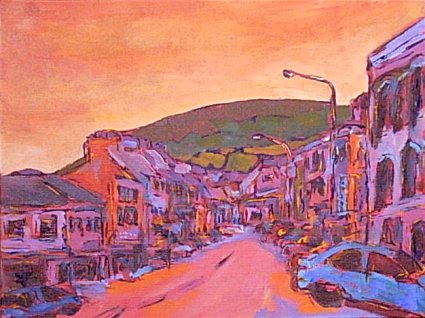 Shipping is FREE. To wherever you live in the world.
Last year I spent a fantastic couple of days in West Cork. The place was crawling with beautiful men and women - not all of them from Cork it must be said - but I came away from that trip with it being just unspectacular enough for me to have a head full of paintings. Bantry is not one of them.
The sale price of $85 is what you pay in total to purchase this painting (update: SOLD) and have it shipped to your door.
This is not a great photo of this painting.
I think it looks quite a bit better in reality.
See more paintings currently on sale.