Although it's not uncommon for me to be up a tree, and you may well catch the odd picture of me up one, it's not often you see a picture of me smiling, here on Irish KC - at least not the right way up.
And I'm hoping not to make a habit of it, but this is a photograph of me and my son.
It is from Father's Day 2002, when he was 6 years old.
My tie-dye t-shirt was a present he made: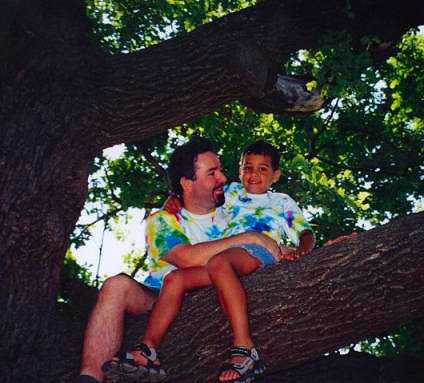 See Related:
#30 My Kansas City Story, A Summary
#31 Dinner in Penn Valley Park (link fixed)
All Posts in this Kansas City story