Moone Cross Base
12″ x 16″
Available as print only. Prices start from $25.47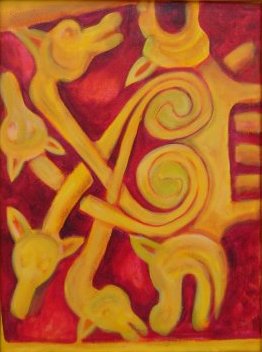 The Cross of Moone is my favourite of all the Irish High Crosses.
I used to cycle from Dublin down to Kildare, before the roads got all stupid, and I'd sit alone in its company with a sandwich and an apple.
This painting is of one of the scenes depicted on the base of the cross.
See other Irish paintings by me.
See more information on the cross at Moone