Here's one for SRO, or Netflix, or Denver. Or maybe you saw it in Wichita at the Tallgrass Film Festival?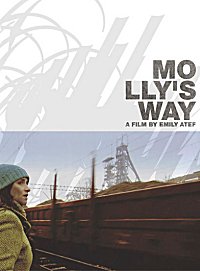 Like What Means Motley? it's another cross-cultural movie from the present-day Ireland of immigration. Molly's Way is the story of a young Irish woman who, knowing only his name and that he works in coal, travels to Poland in search of the man she has spent a day with. So far, so Felicia's Journey, but thereafter it is a journey of self-discovery we are taken on.
Emily Atef´s film has won numerous awards on the Film Festival circuit, and has received excellent reviews, particularly for Mairead McKinley's performance as the title character. It's not often I wish I lived in Wichita.
Molly's Way will be shown at the Denver Film Festival, which runs from November 9 -19, 2006.
See Also:
• Pirates: Dead Man's Ren Fest
• Ireland as England as seen on TV
• Review: The Wind That Shakes The Barley