I told you I was going to photograph my icicles, and I don't joke about such matters.
Icicles are a serious business, and I'm very proud of mine.
Icicles. Blowing in the wind.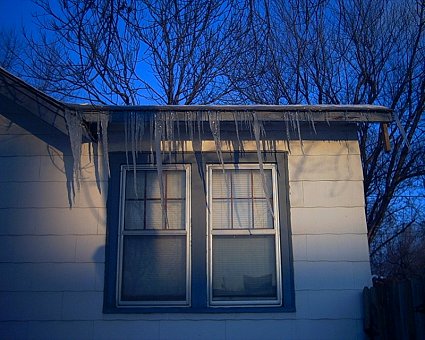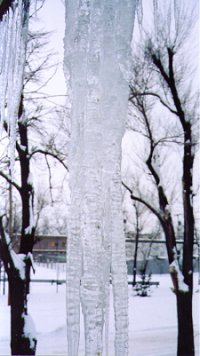 Pretty, but I regularly get more impressive ones, such as these.
And you can have icicles like these too, if you choose to live without gutters.
Though not today, because although it's still below freezing, I think this is it today, the end of winter.
Don't hold me to that, though.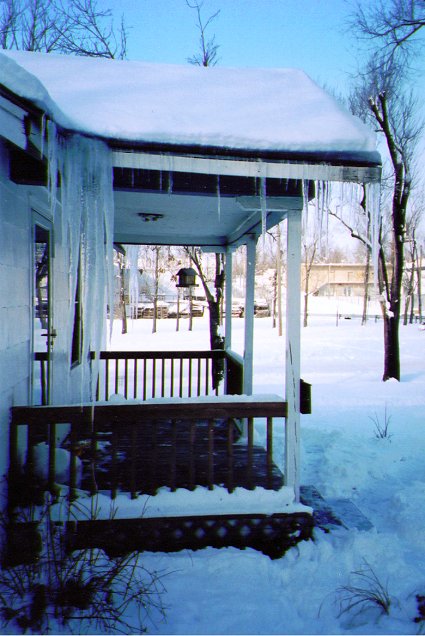 See Also:
• Talking About Temperatures in Ireland and America
• An Ice Oratory
• An Irish Odyssey in Kansas City