Hokusai: A painting by me for $99
Hokusai (after himself)
$99 to Irish KC readers
SOLD
I can't imagine why you might want to buy this, but sometimes I'm just not that imaginative. Unlike the Ukiyo-e masters.
Hokusai is on paper, measures 16″ x 20″, and is being sold unframed.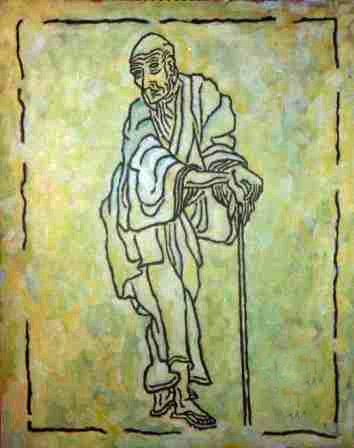 Shipping charges are $15 within the US and $25 worldwide. Or maybe you do away with the shipping charges if you're in the Kansas City area and pick it up yourself.
Purchase online HERE using Visa or Mastercard.
See other non-Irish Paintings by me on special offer
See Irish Paintings by me on Special Offerto Irish KC readers
---