So today is the day. The 250th anniversary of the Guinness Brewery at St James's Gate in Dublin, after a brief sojourn in County Kildare.
Here's a photo I took last week here in Dublin of some action at the brewery gate.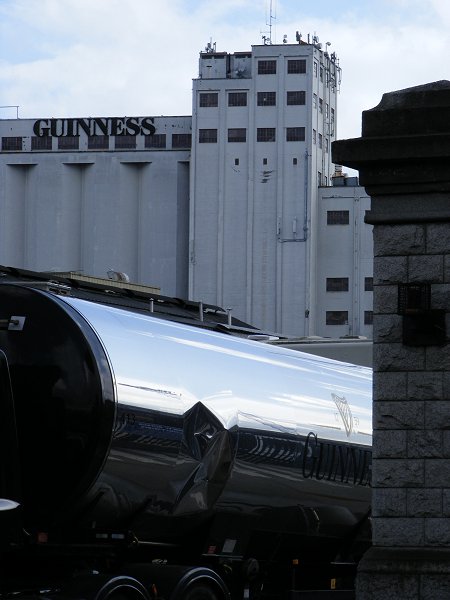 I have other photos of the Liffey reflected in Guinness trucks, but the point here is to remind you that at 17:59 today (that's 5:59pm if the 24 hour clock isn't your thing), some people are raising a pint of Guinness in honour of the year everyone is acknowledging or ignoring.
Paddy O'Quigley's are doing the party toast thing, but check out your favourite pub to see if they're on board promoting Ireland's most popular stout. You'll make Diageo happy.
With 8,750 years still left on the lease there may well be some more celebrations like this one, but for today Dublin here is awash in all kinds of parties leading the way in the global celebrations of an international brand.
More on Guinness and Irish Pubs:
• A Bad Pint: Here Be Dragons
• History of an Irish Pub in America
• The Worst Pint of Guinness in America
• The Closing of Irish Pubs in Kansas City
• Open an Irish Pub in America