Galway
$135
SALE: $85 SOLD
12″ x 16″
The Claddagh, but for some reason, probably a cynical marketing one, I named this painting with just the generic Galway title.
I like squares. I really like squares. To the extent that I will refuse to work for years just so I can look at squares. And paint them. Painting buildings is just painting squares.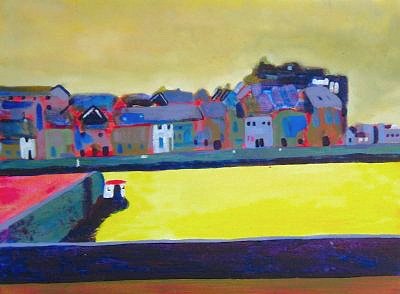 Shipping is FREE to anywhere in the world.
So the sale price of $85 is what you pay in total to purchase this painting (update: SOLD) and have it shipped to your door.
This painting is more expensive than those on paper because it is painted on a panel which is more expensive to ship and I'll be lucky to make 50 USD on it.
See more of my Irish paintings for sale