Horrible fire at Kennedy's pub in Waldo. With diverted traffic going past my window and the sound of helicopters above, I decided to walk down to 75th Street.
Here are a few photos of what I saw when I got there.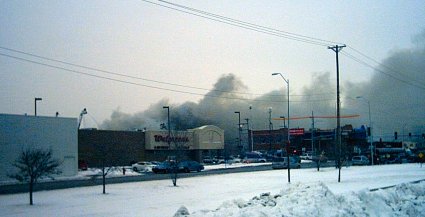 It had been going a long time and I'd heard several firefighters had been taken to hospital. Flames were clearly visible on the front of the roof facing 75th street. The winds were fierce in strength and bitterly cold. This was taken looking north up Washington Street: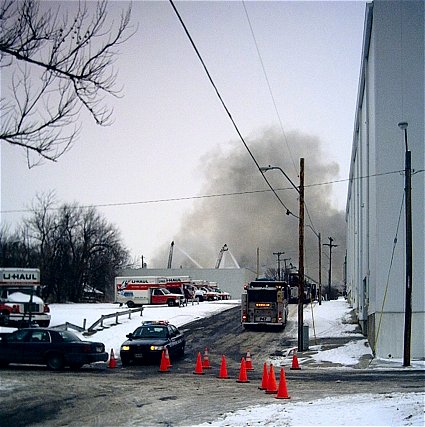 And from the east side of Wornall: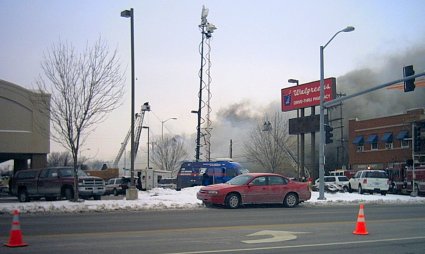 The Cafe Apanaire is clearly destroyed also: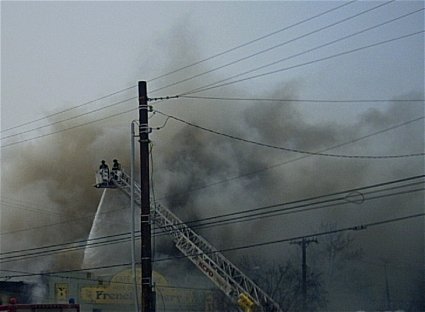 And from the car-park at a closed Walgreens: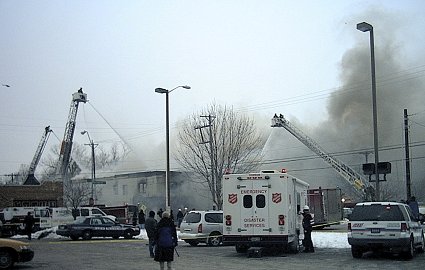 The winds were so strong you could see firefighters briefly through the smoke and then they were hidden again for minutes behind the rapidly moving blackness: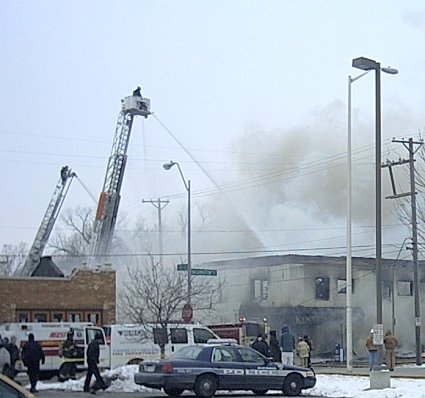 As far as I could see the fire had not reached 75th Street Brewery, but I couldn't tell for sure.
UPDATE: See Kennedy's Bar the day after the fire
UPDATE: See Kennedy's demolished
See Also:
• Review: The Gaf in Waldo
• History of a pub, an Irish Pub
• New Bistro Swizzle Opens at Romanelli
• O'Dowd's: Ten Years of Being Authentically Irish
• Hanrahan & McQuitty never even shoved each other in 35 yrs