Most of these photos of Dublin's Christmas lights and trees I took when walking around town on Christmas Eve.
They were taken on the phone so apologies for the quality.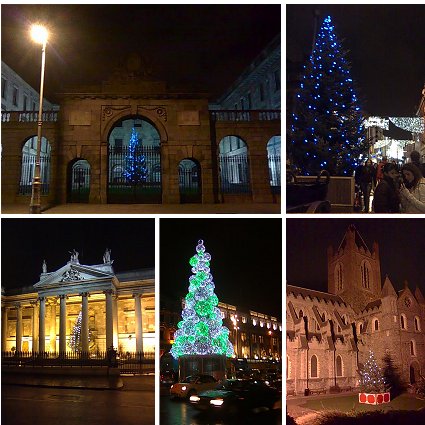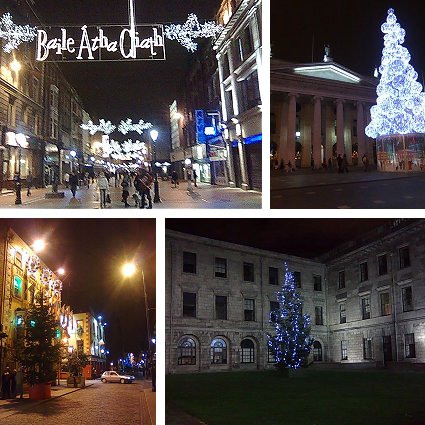 In case you're wondering, left to right, top to bottom, you're looking at Inns Quay, Grafton St from the tart's cart, Paliament House (Bank of Ireland), O'Connell St & Clery's, Christchurch, Nth Earl St, the GPO, Temple Bar (Fleet St), and the Four Courts.
See More Christmas Goodness:
• Cúchulainn & Other Irish Christmas Heroes
• A Drunken Christmas & Other Stories
• Photo Story: The Christmas Tree of Life