A few days ago I was in Downpatrick . That's County Down if you're a county person.
It was for the horse-racing that I went, and I shared those photographs with you.
The racecourse is on the outskirts of the town so I also spent a few hours walking around the centre of Downpatrick. And I had my camera with me.
Downpatrick is particularly famous as the resting place of St Patrick. As you can see it's a very big rock that keeps Ireland's patron saint in the ground, and that's because he's not alone. That other patron saint of ours, St Brigid, is also down there with him, and completing the ultimate Irish dead and saintly ménage à trois is Saint Columba, the chap we more typically call Colmcille: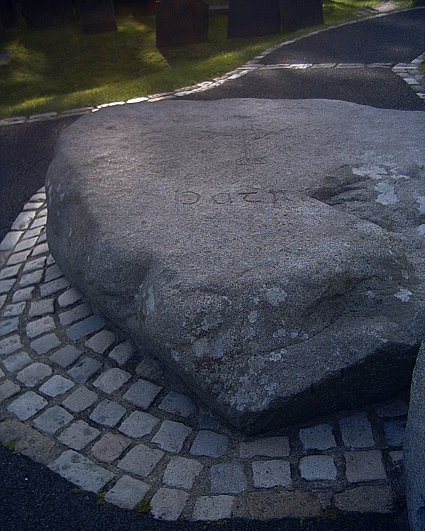 In truth if Patrick really is buried in Downpatrick we don't know the exact spot, just that it's in the vicinity of the cathedral and that big chunk of granite from the nearby Mourne Mountains is just a memorial stone. Outside the cathedral is a High Cross which originally was located down the hill in the centre of town: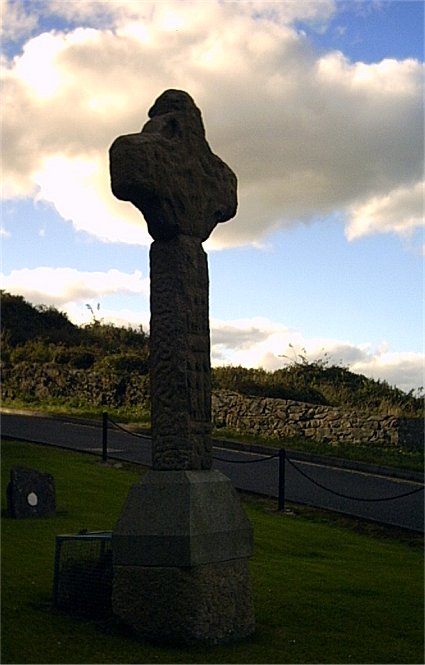 Here's the view to the north from the top of Cathedral Hill. You're going to have to trust me on this but that's rugby being played there and if you look really closely to the left even further away (on the dirt pitch) there are people there playing hockey. That's field hockey, not the ice variety: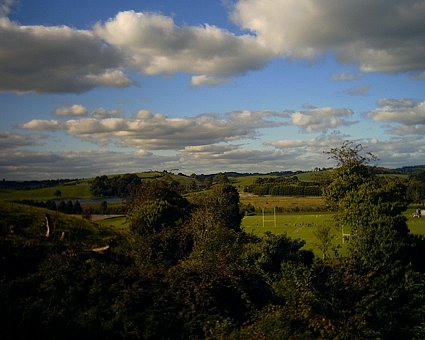 I'll put the rest of the Downpatrick photos below the fold.

Market Street: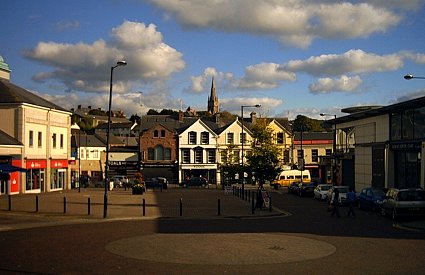 A close up by English Street, if I remember correctly: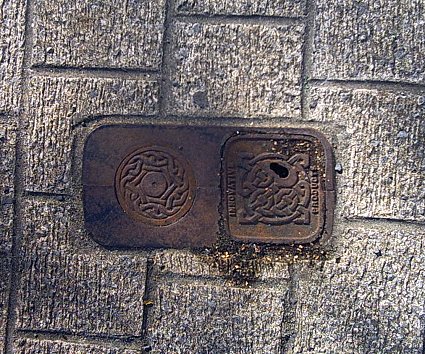 Looking up Irish Street, I think: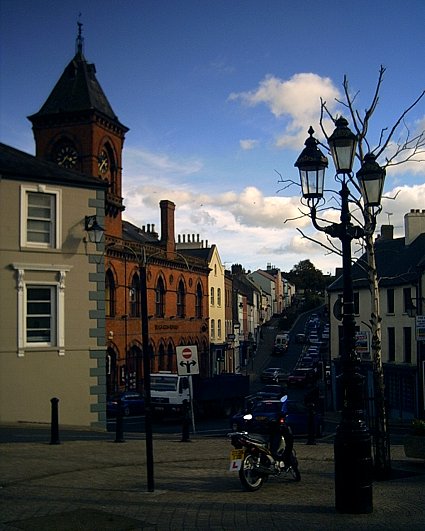 You're not allowed to walk or cycle across the bus yard, so you'll have to come up with another way to take this photo of Down cathedral: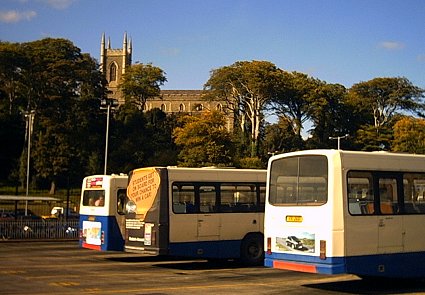 This is Southwell. It's up on The Mall past the Down county museum: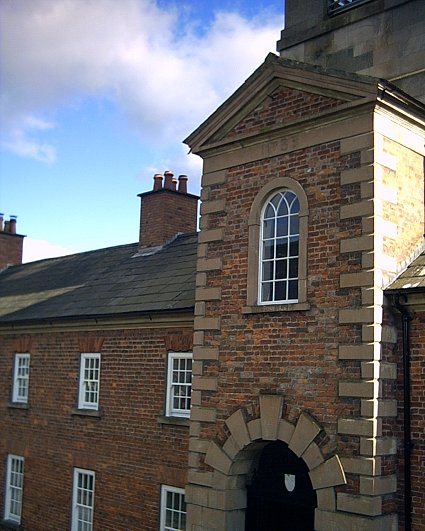 You already know that I like pictures of walls: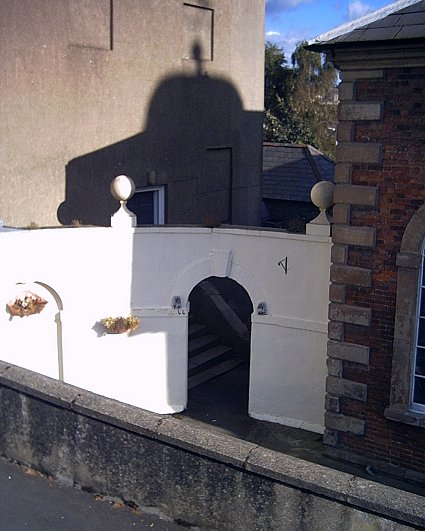 In the last couple of weeks aside from race horses I've seen a lot of horses around Ireland: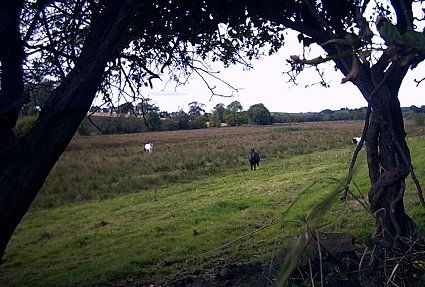 I didn't stay looking at these horses for too long though because somebody took a gun out of the boot of their car and pointed it at me. He was smiling, so I wasn't overly worried but it seemed like a good time to move on.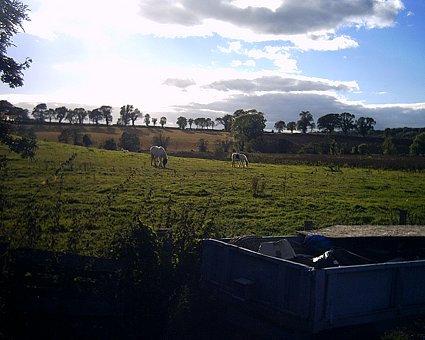 And further up the road and away from AK47s I took another photo of a horse outside Downpatrick: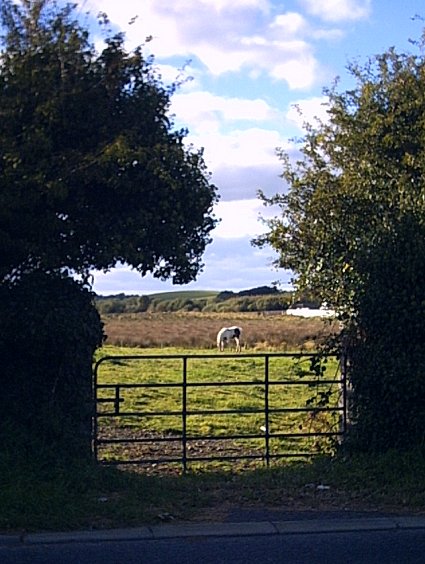 I'll be adding an index of photographs soon to make it easier to find photographs (of Ireland and Kansas City particularly) than trawling through the Irish KC Photos Category
In the meantime, remember these photos?
• Kansas City Walls
• Dublin Walls
• KC Waldo Luxuries
• Donegal & Sligo
• West Cork