I've seen a few of these signs around Dublin since I returned and I have a fondness for the words employed.
Indeed this sign might be the reason why I have yet to find a single person in Ireland - or Britain for that matter - in person or on television, who doesn't use the word "literally" in almost every conversation.
I suspect even the dogs who talk misuse the word. But then much like African elephants who play Gaelic Football, and people who do Irish Dancing, it's not that they do it well - but that they do it at all.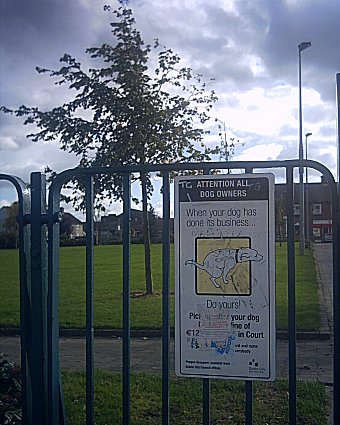 Attention All Dog Owners
When Your Dog Has Done Its Business… Do Yours!
More Dublin Dung:
• O'Connell Street & Dr Quirkey's
• Irish Graffiti Now And Then. And Now.
• Grand Canal Photos - Dublin