Devil Sun II: a painting by me
Devil Sun II
$99 to Irish KC readers
SOLD
This is another of several paintings that came out of my time in the southwestern United States.
I loved being in the desert, which might not come across in this painting.
Devil Sun II is on paper, measures 16″ x 20″, and is being sold unframed.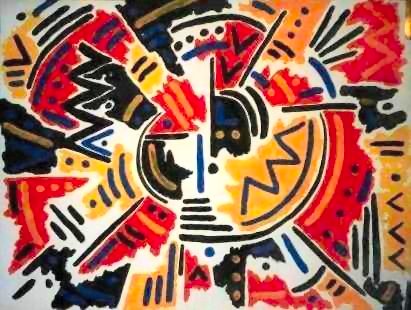 Shipping charges for this offer were $15 within the US and $25 worldwide, but since this painting was sold I have moved from the US back to Ireland so shipping charges on future sales will reflect that.
See other non-Irish Paintings by me on special offer
See Irish Paintings by me on Special Offerto Irish KC readers
---