Devil Sun I: a painting by me
Devil Sun I
$99 to Irish KC readers
Update: SOLD
This is one of several paintings that came out of my time in the southwestern United States.
The southwest is rich in symbols and forms, and, well, look, it is what it is.
Devil Sun I is on paper, a very heavy paper, measures 16″ x 20″, and is being sold unframed.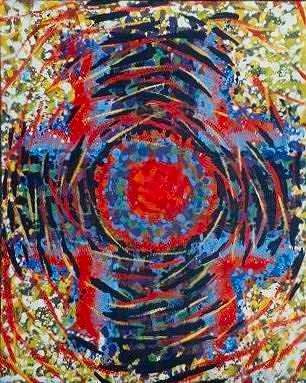 Shipping charges are $15 within the US and $25 worldwide. Or maybe you do away with the shipping charges if you're in the Kansas City area and pick it up yourself.
Purchase online HERE using Visa or Mastercard.
See other non-Irish Paintings by me on special offer
See Irish Paintings by me on Special Offerto Irish KC readers
---