Concern: A painting by me
Concern
$99
SALE Price: $75 SOLD
This is a painting of what it is. Maybe it should have been called Mercy instead of Concern.
Concern is on paper, measures 16″ x 20″, and is being sold unframed.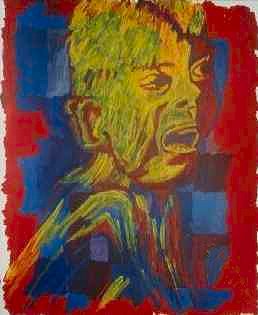 Shipping is FREE. To anywhere in the world - because that's the sort of man I am.
So the sale price of $75 is what you pay in total to purchase this painting and have it shipped to your door.
[Update: SOLD]
To keep my shipping costs down this painting will probably be shipped in a tube rather than my usual and preferred method of flat in an archival sleeve.
See more paintings currently on sale.
---