They did it last year, and they're doing it again tomorrow Saturday, November 3, 2007.
Kansas City St Andrew Pipes & Drums are having their annual "Celtic Fusion" event where Scottish music and Irish music are, well, fused.
The event is a fundraiser for the band so if you enjoy seeing and hearing them play around KC you could think of supporting them.
The Elders are the main act, and you can expect KC's Celtic rockers to join the pipe band for several numbers.
Again this year your MC is Larry Moore, described as Kansas City's favourite Irishman - presumably because I'm no longer in KC.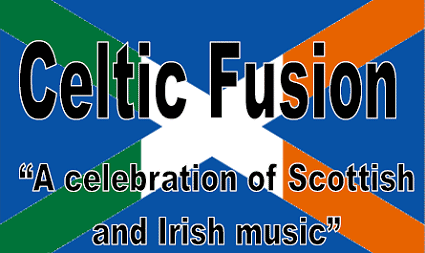 There's more information about the pipe band on the official website of the Kansas City St Andrew Pipes & Drums.
Admission
Tickets on the door are $15, or $12 if you're 12 or under. You could have saved $3 or $2 respectively had you purchased tickets in advance but the online selling stopped today at noon. Last year the event sold out, so you may want to get your skids on.
Location
Rose Theatre
Rockhurst High School
9310 State Line Road, Kansas City, Missouri
Celtic Fusion starts at 7pm , though the doors open at 6:30pm so you can go and get yourself a good seat.
Celtic Flags
I do find the banner for the event interesting, as it fuses flags of Scotland and Ireland. Personally though if I was going to merge flags of the two countries I would have merged like with like - as in the Saltire of Scotland's St Andrew: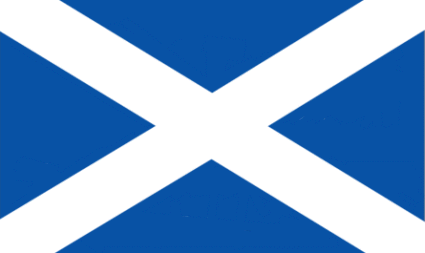 And the Saltire of Ireland's St Patrick: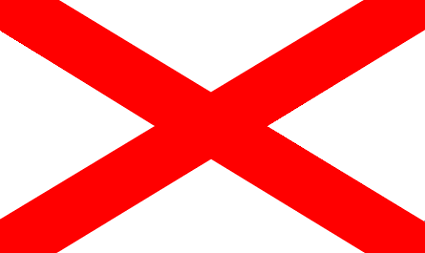 And come up with this: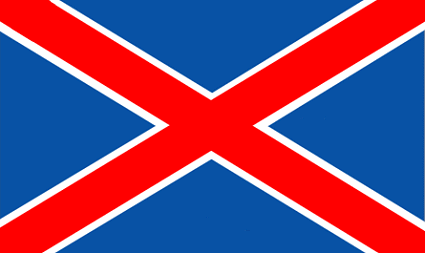 Assuming you're not in favour of an independent Northern Ireland, would you consider a red cross on a blue background as the flag of a Celtic fusion?