Let me continue to throw photographs at you, if only so you can contradict me when I tell you what Ireland is like. Or Dublin specifically in this case.
But the presentation of photos isn't mindless.
Here are just 2 photos, and they're chosen because they're of a couple of places in Dublin's Ballsbridge that many Americans are familiar with on some level even if they've never seen them.
The first one is iconic. In the way that Abbey road is for the Beatles, and Cyprus Avenue for Van, or Grafton Street for Bagatelle.
It's Raglan Road, the road that lent its name to the Patrick Kavanagh poem that was then set to music and sung, definitively, by Luke Kelly. That 4 is to indicate the road is in the postal district of Dublin 4 where people play rugby and talk with funny accents.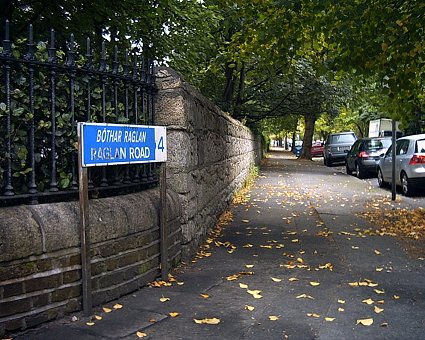 And for the patriotic Americans reading, here's your embassy in Ireland. It's a big roundy building, and I worked across the road from it in the mid-nineties when I would watch hundreds of people every day queuing up for their stroke-of-a-pen instant legality in the US visas. It was a time not a lot of Irish people were complaining about immigration, illegal or otherwise: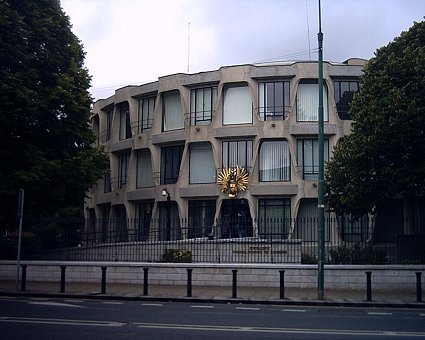 And that concludes today's photographic broadcast. Did you catch yesterday's?