Ballina
SOLD
$99 for Irish KC readers
12″ by 16″, Framed
I like Westport as much as the next man, but when I'm in Mayo 'tis in Ballina that I think, ya know I could live here - by the Ox Mountains probably.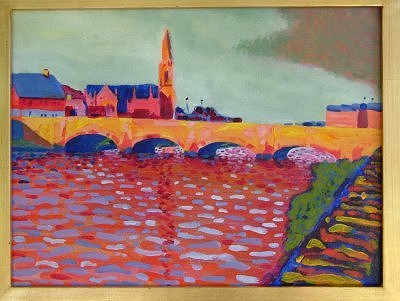 Shipping is $15 for within the US and $25 for the rest of the world.
Purchase online from HERE using Visa or Mastercard
See other paintings by me on special offer to Irish KC readers
Oh, and I'm really not going to offer everything for $99. Some will start higher, some much higher, some I'll increase in price, and some will never be reduced.
I may well be a cliched hungry person today, but if I sell everything off dirt cheap I'll be hungry again next year. And I'll have nothing under the bed.