More photos. This time from Tipperary. By the Comeragh Mountains.
It's another racecourse, and it won't be my last because I reckon days at the races are one of the best ways to have a look at Ireland and its people.
This was last Sunday when Ireland were losing convincingly to Argentina which is why you don't get any photos of Clonmel town. I watched the game in the bar on the course rather than on a walkabout.
If I had a telephoto lens and more nerve you'd get some nice photos of people, but I have yet to develop that sense of intrusiveness or afford that quality of camera.
So here is a day at Clonmel Racecourse. It lashed rain all the way down from Dublin but as you can see the sun came out when I reached Clonmel: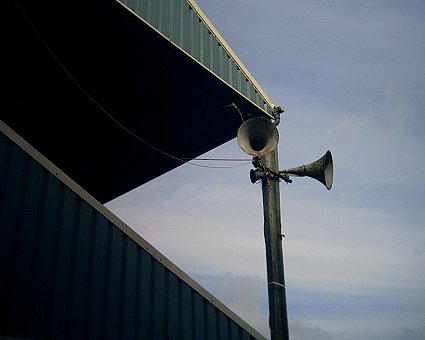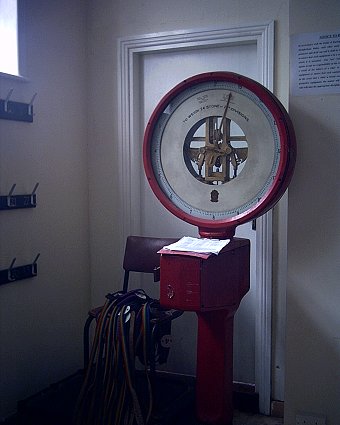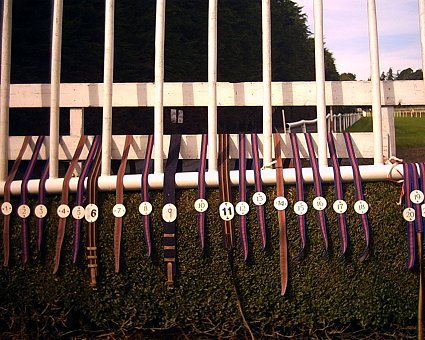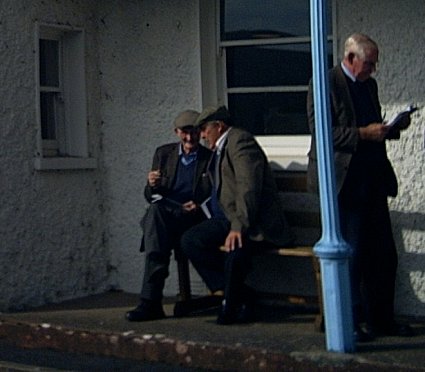 And there's much more with people in them below the fold. Oh and horses too.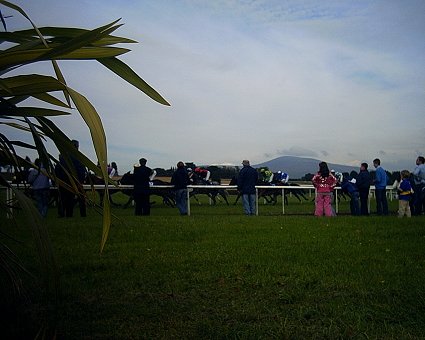 Entering the racecourse: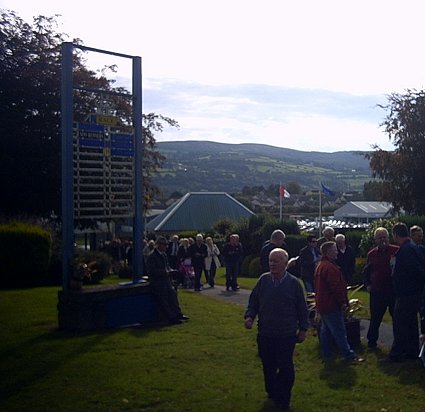 Studying the form: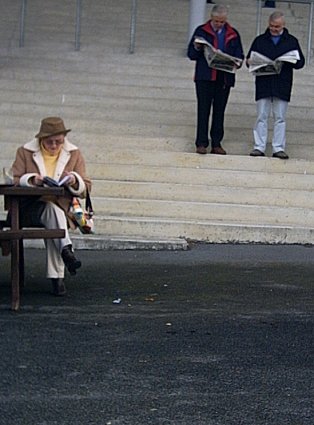 Watching the parade ring: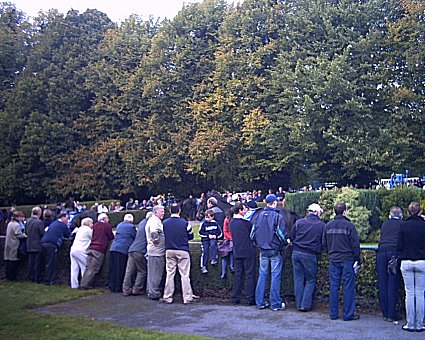 If you wandered down towards the stables you got a nice view of the final furlong: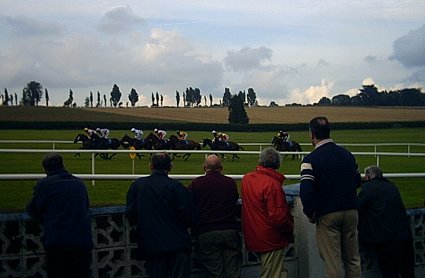 A bookie. From Cork as it happens: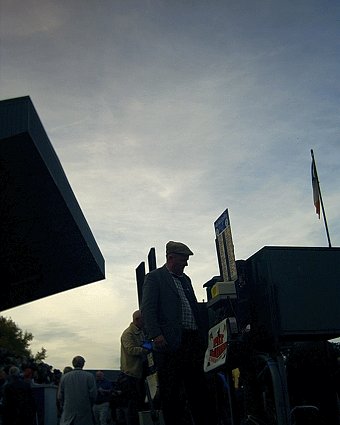 I have an each-way bet for you: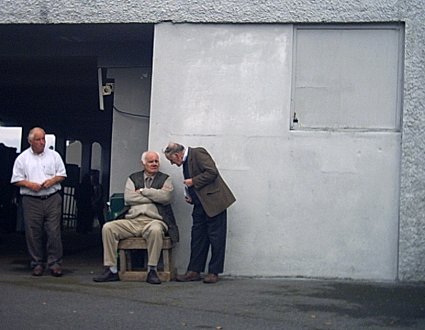 Throughout the meeting horses were led along the track from the stables to the saddling enclosure and as in this case back to the stables after the race: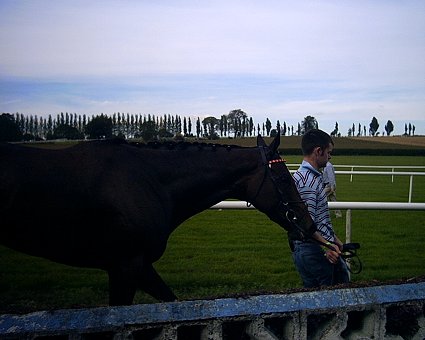 Ice cream vans in Ireland (and this one has a British reg) are purpose-built vehicles in contrast with the vans I was used to in Kansas City which are the equivalent of an old beat-up Transit with a few random stickers: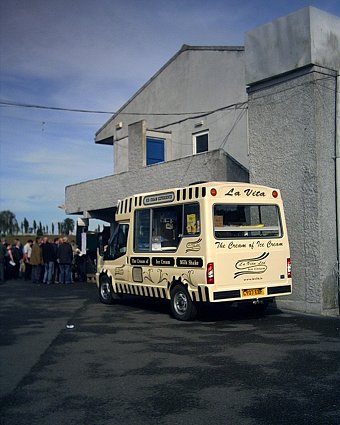 And where there are ice cream vans there are ice cream cones: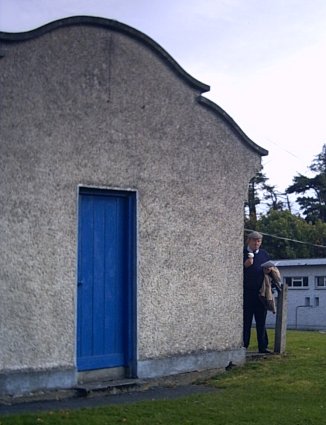 Not really visible to you, but trust me there was a lot of ice cream on this face: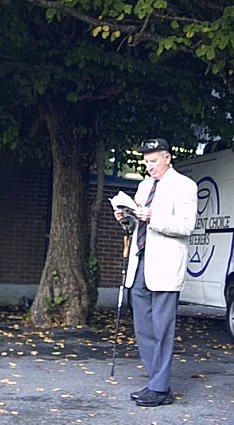 Meanwhile the horses are leaving the parade ring:

This is where the horses have completed one lap with another circuit to go: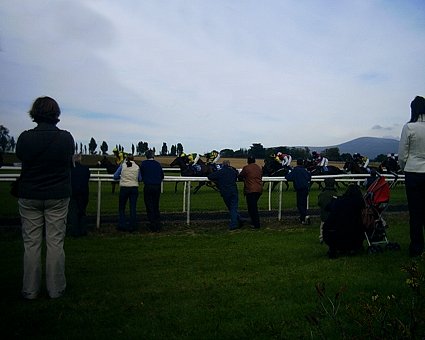 Like in Downpatrick, the home straight favours horses who like running uphill: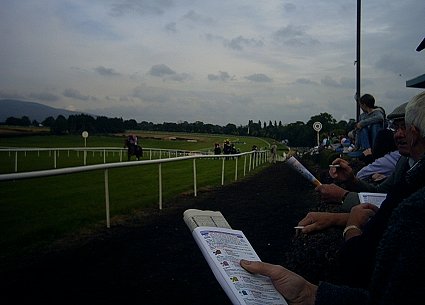 TG4 were there: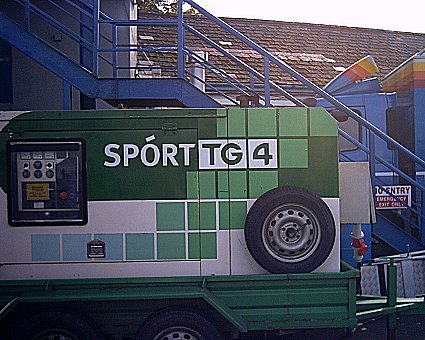 The parade ring:

I liked this view from the bend after the finishing post: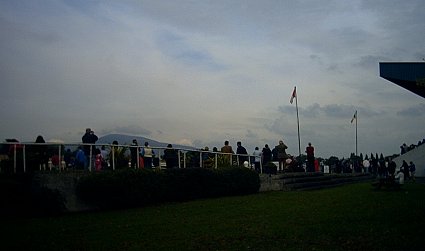 But some people preferred other views: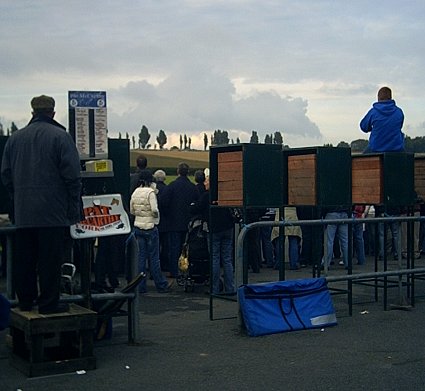 See More Photo Collections:
• Dublin Walls
• Downpatrick
• West Cork
• Kansas City Walls
• At The Races - Downpatrick