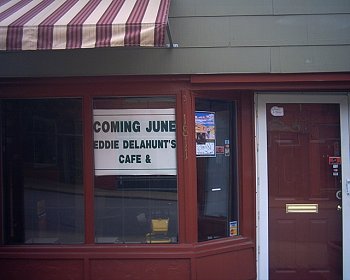 Had a sneak preview around Eddie Delahunt's Cafe & yesterday, and it's looking great. Bright, funky, classy, sparkling, and it's almost ready to go.
Here's a picture of the Main Eddie Stage with the door to the Green Room, and in the background you can see the smaller Rock Stage
Or if you click on this picture and look very closely, you'll see my reflection and notice I'm not wearing any pants.