So I'm sheltering from sheets of rain somewhere in Ireland.
Luckily for you however I took some photos yesterday when the weather preferred cameras.
Here's a quick 4 of the place that this week I am calling home. I'll share a lot more words with you, and plenty of other photos, later.
Bean an Tí: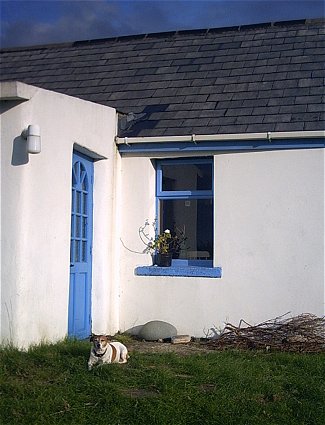 Spot my cup of tea: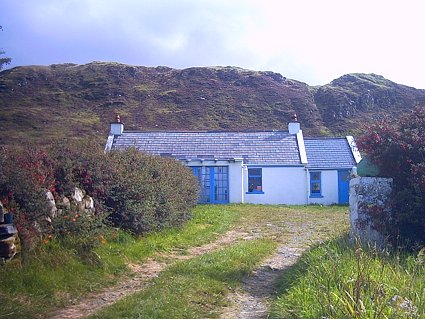 Cottage and outbuildings from across the field: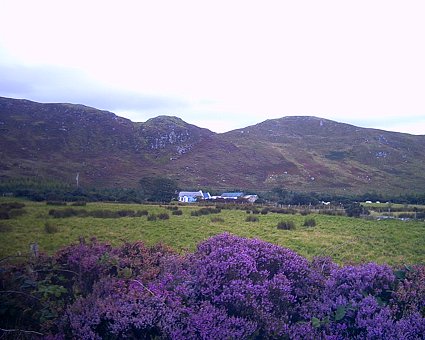 From the road (cottage on right, building in centre is abandoned):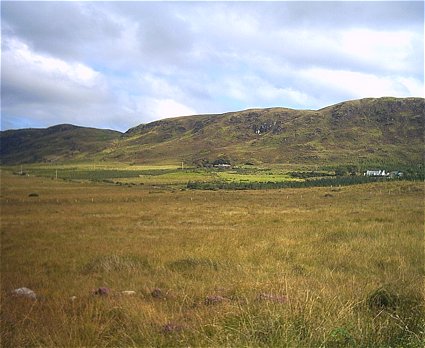 Read all of the Days at the Cottage
See Also:
• 12 Photos of the Scenery Around the Cottage
• The Cottage - Day 1
• 12 Photos not all Mountains and Islands