Tyn nad Vltavou
Týn nad Vltavou
16 x 20 ins, on paper
unframed
SALE 1-Day Only: €42
S&H: €11
SOLD
This Czech town is one of many delights I rolled through when cycling around southern Bohemia.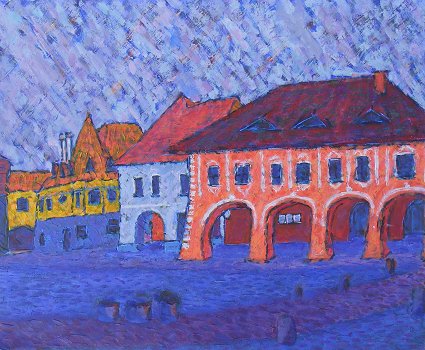 This painting is now SOLD.
Should you be interested in buying this painting and you're known to me you could always pay me direct and save me the processing fees. I'd like that. And if you can collect it from my studio in Lucan, or meet meet in Dublin's city centre, you can save on the shipping - give me a shout.
See my Irish paintings or check out my other paintings for sale.
---